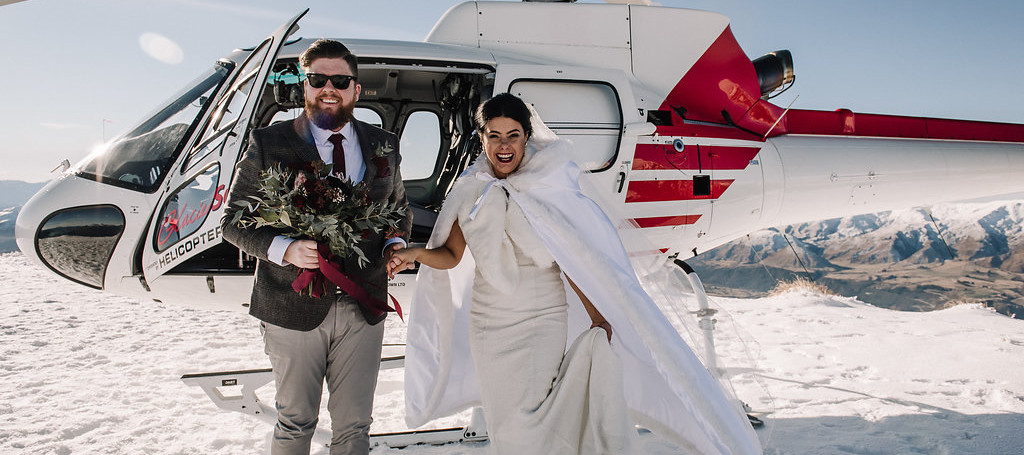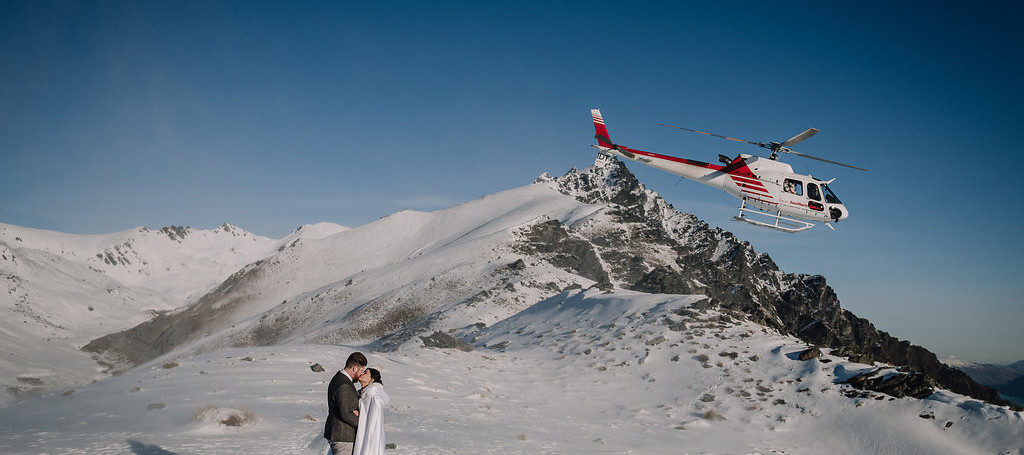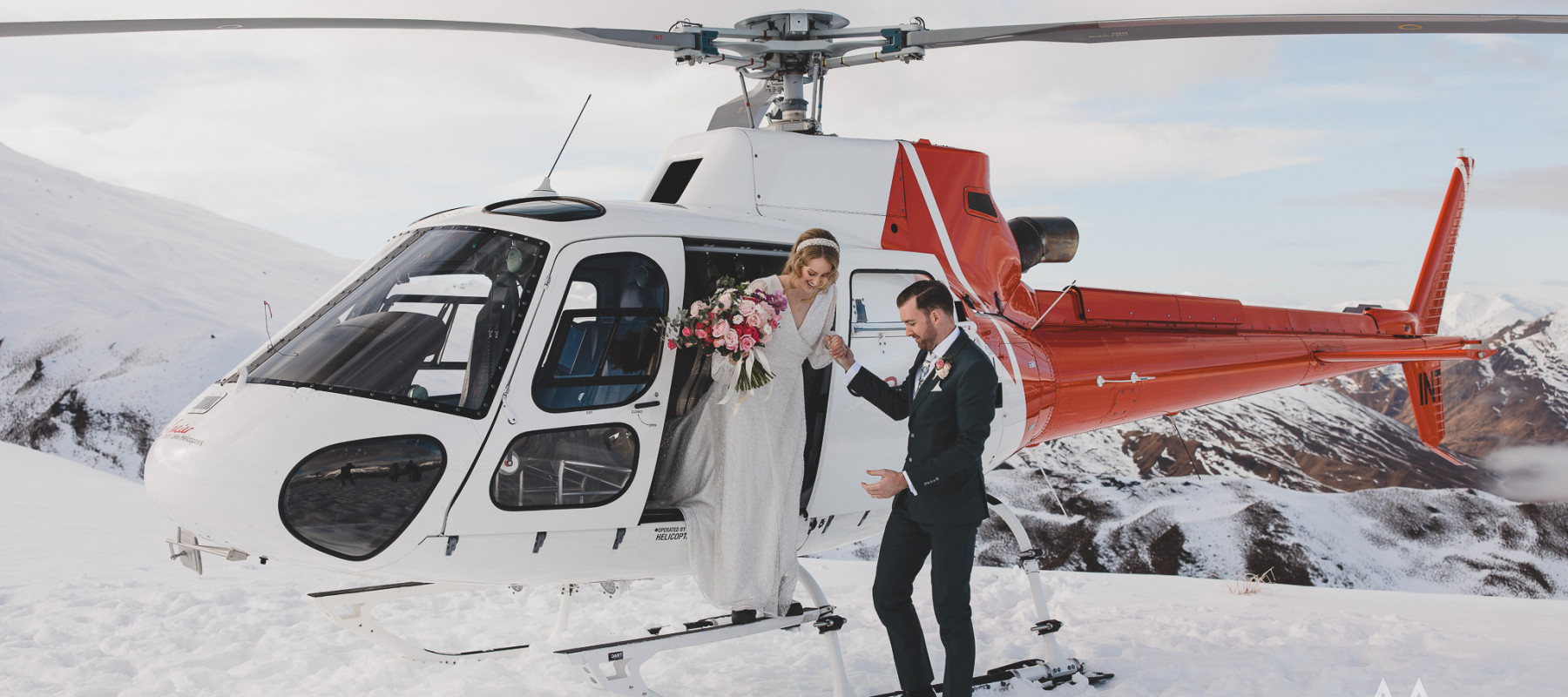 Queenstown Heli-Wedding Packages
For a breath taking mountain top wedding ceremony Glacier Southern Lakes Helicopters operated by Helicopters Queenstown Ltd have many options which will make your day truly unforgettable.
From Queenstown, let us whisk you and your wedding party away to a special alpine location. We use modern 6 seater aircraft and can cater for groups large and small.
While anything is possible, we have selected what we know to be the best locations accessible by helicopter which are guaranteed to provide the most stunning backdrop for your wedding.
Glacier Southern Lakes Helicopters can also take some of the hassle out of planning your big day with our Heli-Wedding Packages, which can include services by local celebrant Evan Paterson and photographer Tim Hawkins.
We work with various wedding specialists and are very happy to work in with your chosen celebrant, photographer and wedding co-ordinator.
For more details and prices for some of our favourite locations for wedding ceremonies and photography please feel welcome to contact us.