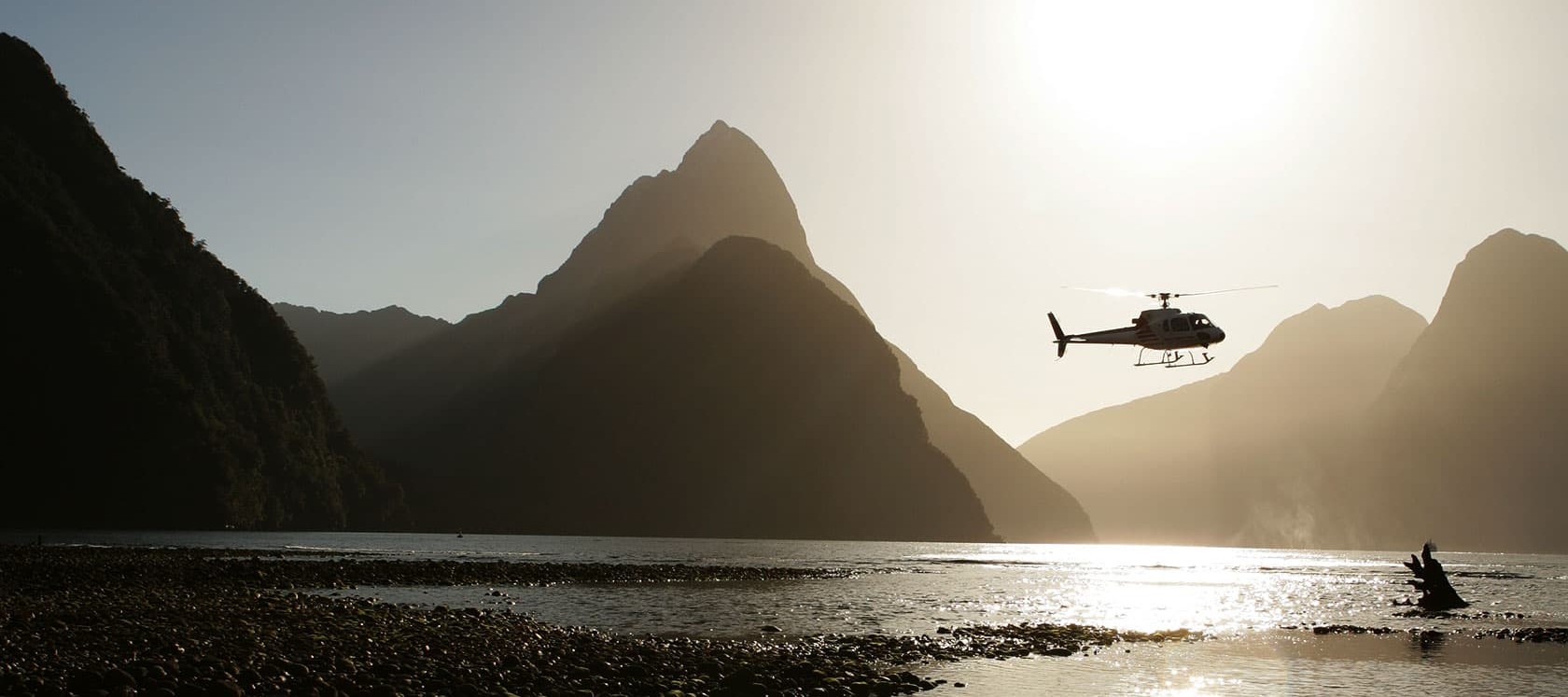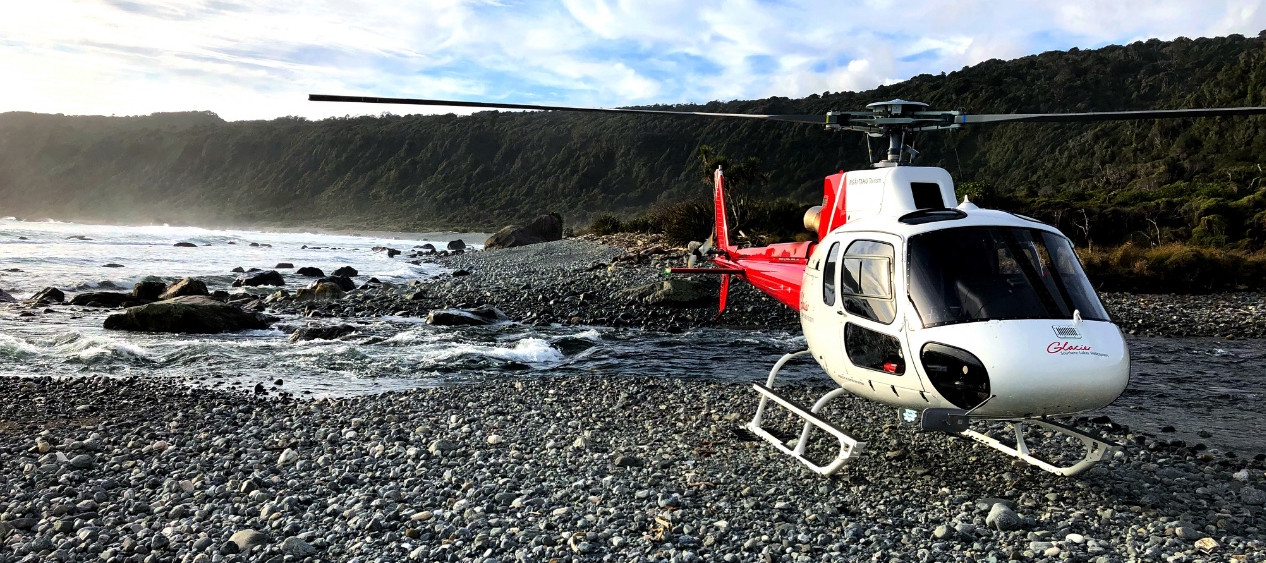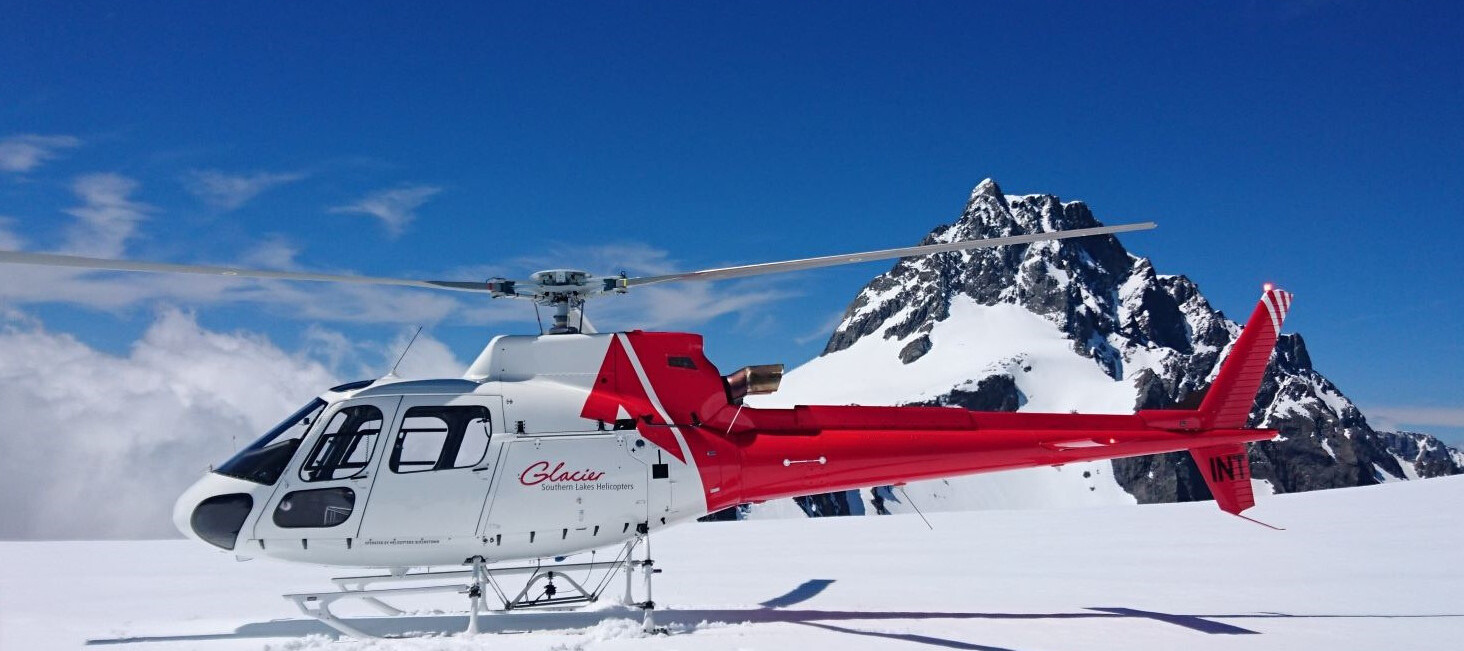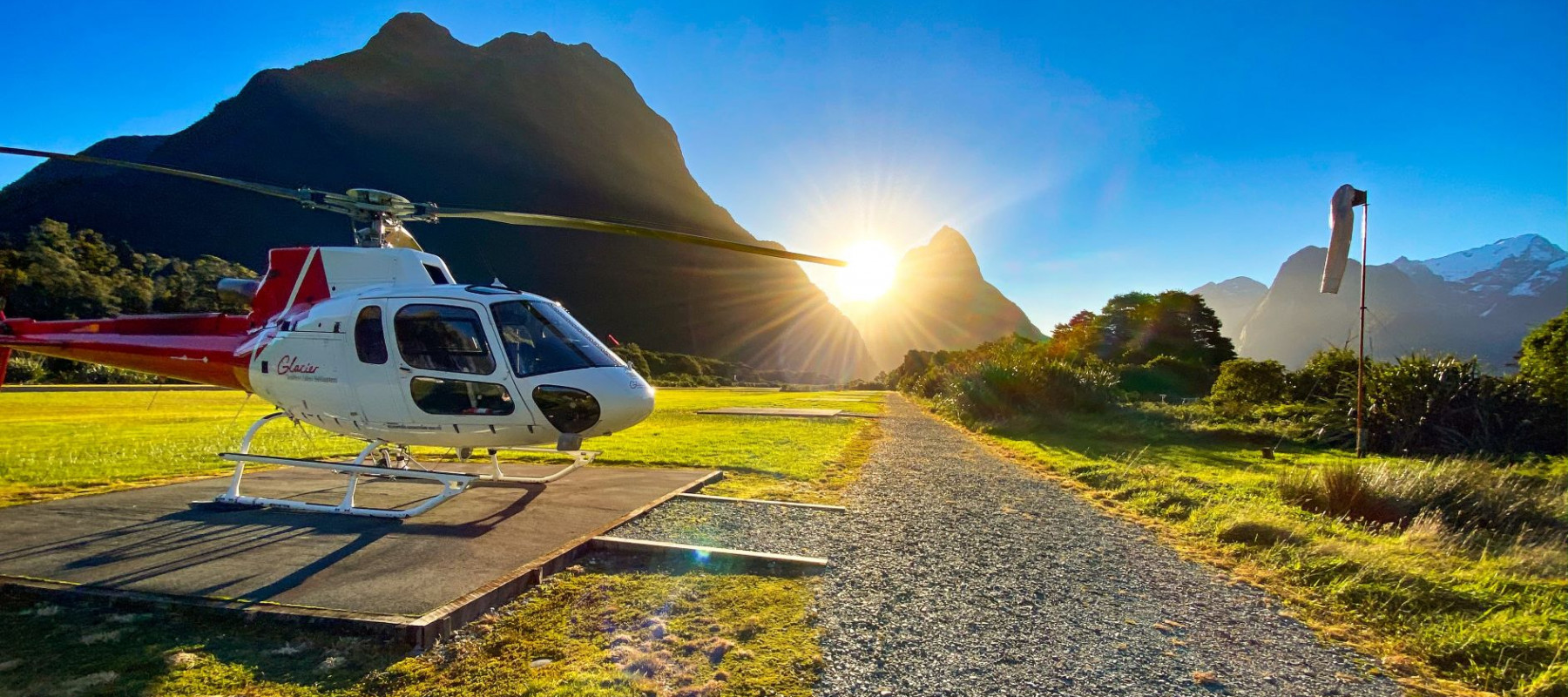 Milford Extended
Flight 203 - our finest Milford flight option
An extensive scenic helicopter flight of Milford Sound and surrounding areas.
Landings

Milford, Beach & Glacier/Alpine
One of our most extensive scenic helicopter flights, from Queenstown to iconic Milford Sound, over Fiordland National Park and the rugged West Coast beaches.
Enjoy a scenic showcase, flying over the Southern Alps to your first landing in Milford Sound for a scenic walk and photo opportunity. Then fly the full 16km length of New Zealand's most famous fiord taking in the sheer cliffs, cascading waterfalls and imposing mountains of Milford Sound all the way to the West Coast, where the Tasman Sea meets New Zealand. Land on an isolated West Coast beach to experience the truly rugged nature of this untamed region before heading back across the mountains for one last glacier/alpine landing on the way back to Queenstown.
Make this flight exclusive to your group with a private charter - just you, your pilot and the most spectacular views all to yourself.
Private Charter: This flight is available on an exclusive basis for private groups. Click here to start your Private Charter booking.
Trip Pricing
Dates: October 1 2023 – September 30 2024
Adult - 12 years +
$1,220
This flight is available on an exclusive basis for private groups. Please email our team by using the 'enquire now' button below for more information.
Next Season - 1st October 2023 - 30th September 2024
$6,590
*Our helicopters can accommodate 6 passengers depending on weights
Milford Extended Flight Path
Note: Flight path is indicative only.