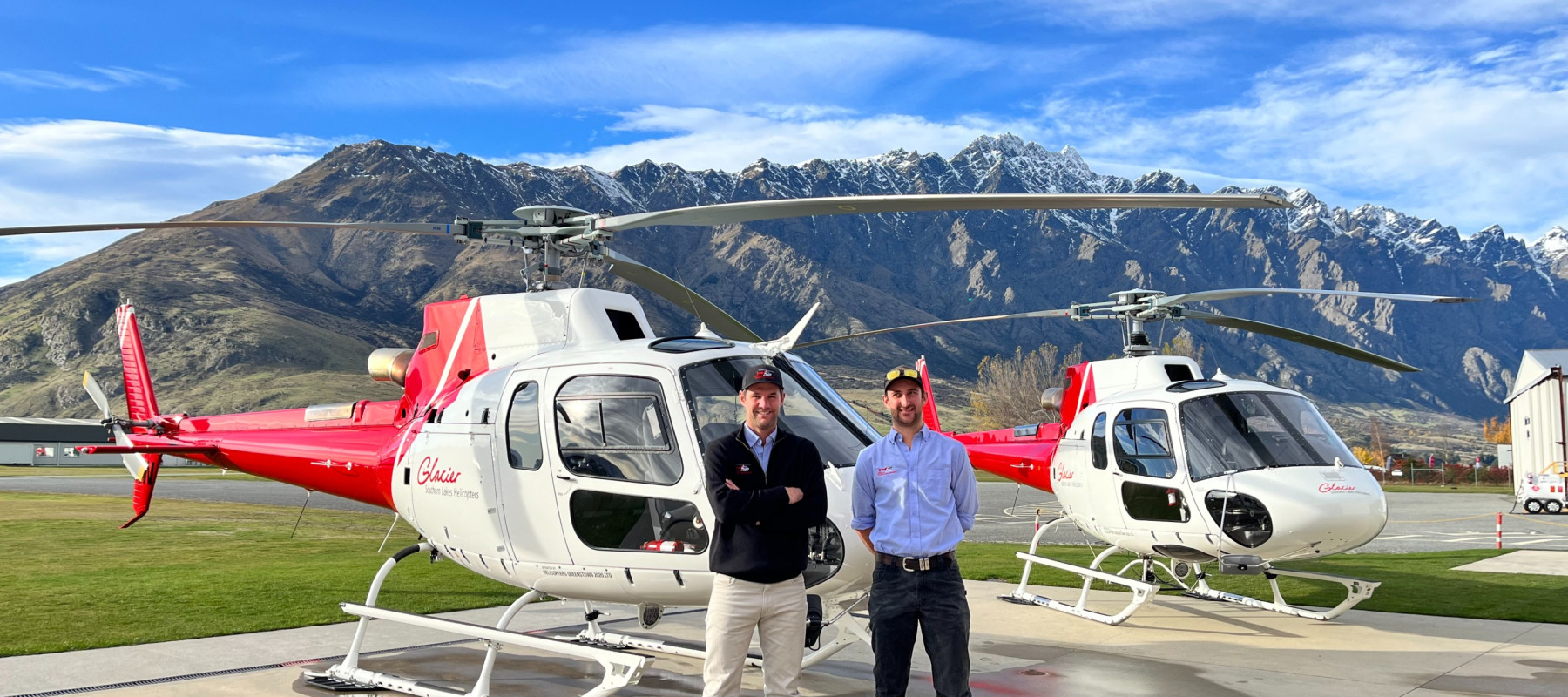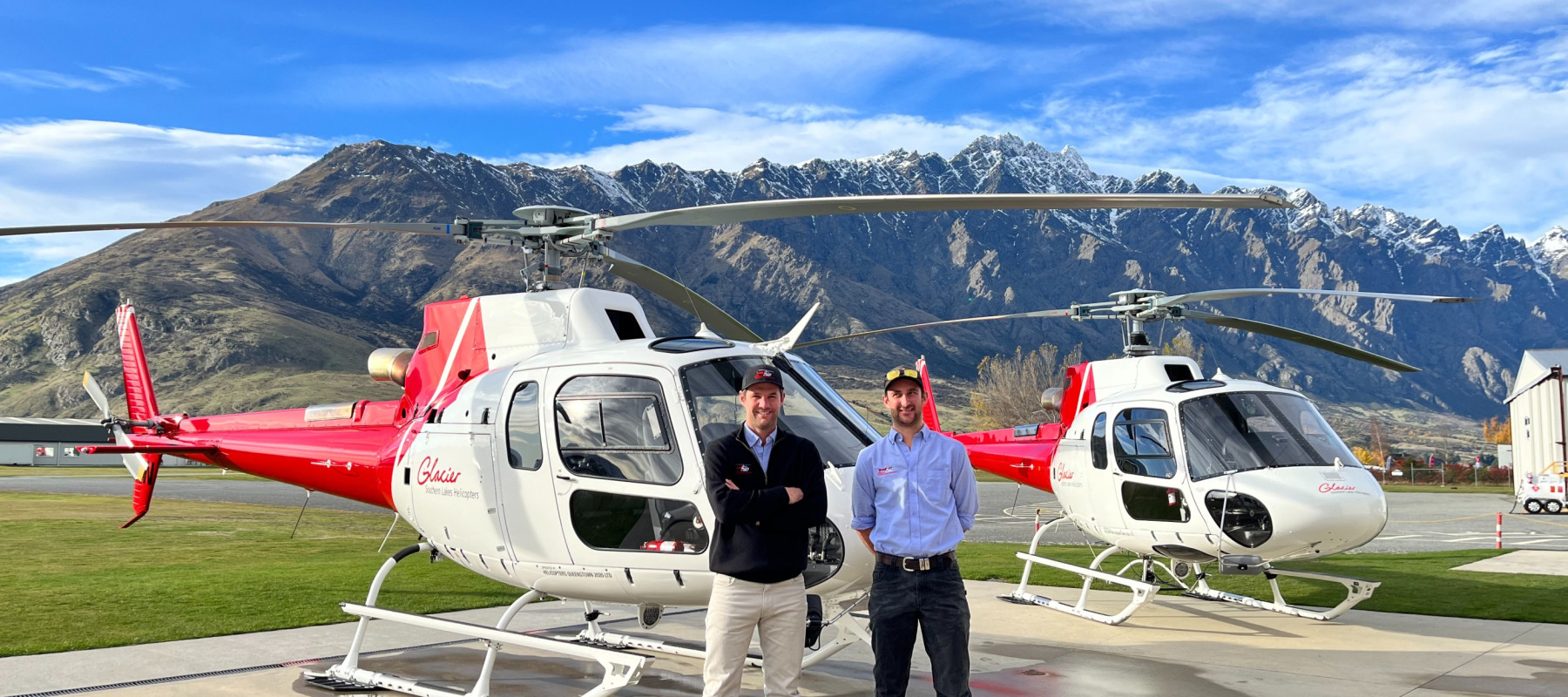 Two New State-of-the-Art Helicopters Enhance Queenstown Fleet
25th May 2023
Glacier Southern Lakes Helicopters has recently received a major upgrade to its fleet, with the arrival of two brand-new Airbus H125 helicopters. These state-of-the-art aircraft completed a long journey from the manufacturer in France and have finally touched down at the company's hangar in Queenstown. With their sparkling new exteriors and cutting-edge technology, these helicopters are the newest scenic helicopters on the airfield.
Featuring superior avionics, an enhanced dashboard layout and increased safety features, these helicopters are a testament to Glacier Southern Lakes Helicopters' commitment to providing the utmost in comfort and security. According to Chief Pilot and Co-owner, Luke McEwan, "The revamped design in the cockpit reduces pilot workload and allows for even more time interacting with passengers".
The two new helicopters – call signs IHO and IKW – are dedicated to flying New Zealand and international guests on the many scenic flights around the region and have arrived in time for the pending winter snowmobiling season. Glacier Southern Lakes Helicopters operates Queenstown Snowmobiles.
Dedicated to maintaining a fleet of modern helicopters, Glacier Southern Lakes Helicopters takes pride in this major investment. The two new helicopters bring the total fleet to six. "The arrival of these new helicopters enables us to retire one of the helicopters that is several years old," according to Managing Director, Pat West.
The procurement process started back in mid-2022, with the helicopters arriving in New Zealand packaged in shipping containers in March 2023. They were relocated to Wanaka where the skilled engineers and technicians at Heli-Support New Zealand assembled the helicopters ready to go into service. Heli-Support New Zealand is an approved Airbus Helicopter Service Centre.
The Airbus H125 are not only a preferred model for scenic sightseeing but are nimble and powerful enough for commercial flying: aerial filming for movies, rural flying and on occasion for firefighting. "The H125 is a very versatile helicopter and suits the various flying requirements we encounter", adds Luke McEwan.
The new helicopters represent a substantial investment by the company and signals its confidence in the future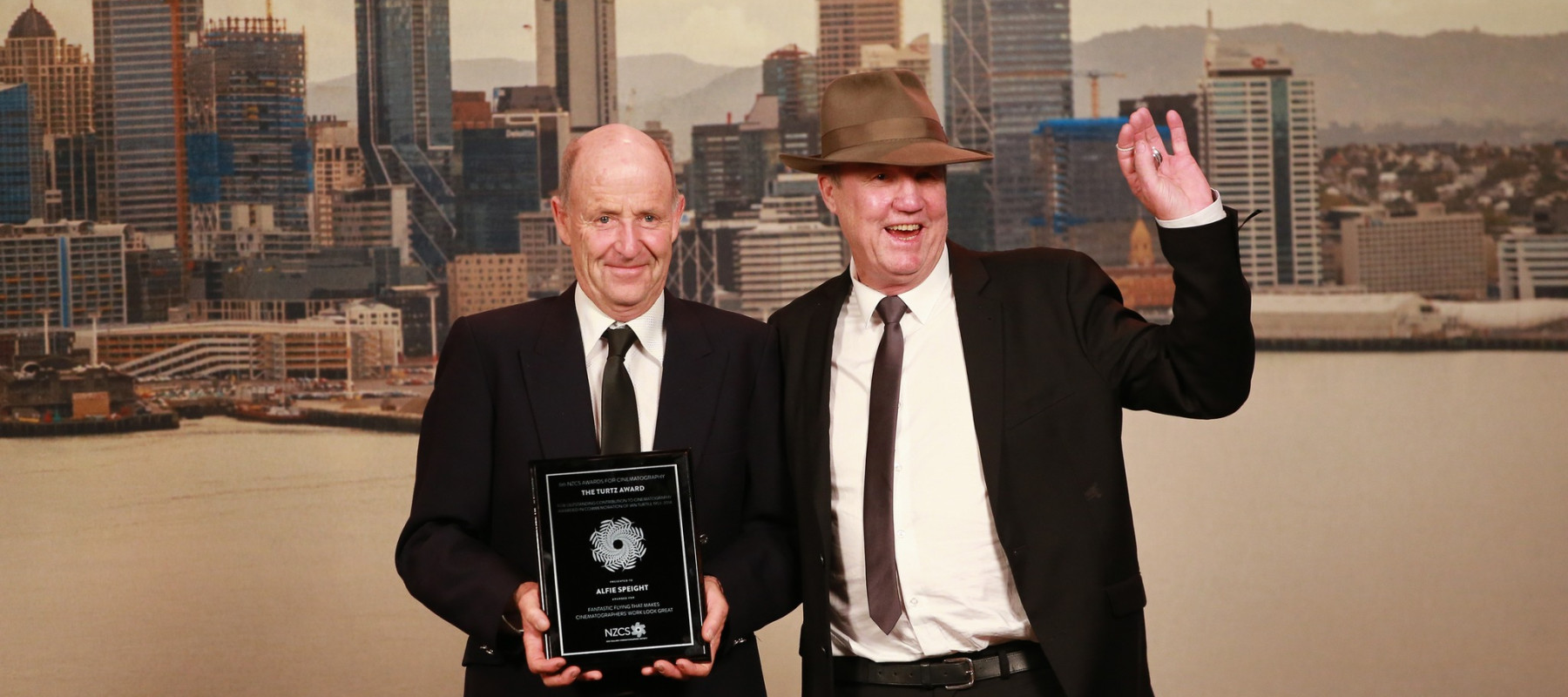 Q'town high flyer's top gong
20th May 2023
A legendary Queenstown chopper pilot involved with heaps of films and TV commercials has been recognised by New Zealand's screen production industry.
At the NZ Cinematographers Society awards in Auckland last Saturday, Alfie Speight won — totally to his surprise — the 'Turtz Award for contribution to cinematography'.
The award's sponsored by Queenstown Camera Company owner Brett Mills and is named after his original business partner, the late Ian Turtill.
However, it was chosen by the industry itself, including directors of photography (DoPs) from around the country.
''I've asked DoPs all over what makes Alfie special,'' Mills says, ''and they just say 'he gets it', he puts the helicopter right where they want it, and they don't even have to ask him.''
Speight's credits, going back to about 1990, include The Lord of the Rings, The Hobbit, King Kong, Vertical Limit, Wolverine and, more recently, Tom Cruise's Mission: Impossible — Fallout.
He's also been on untold numbers of commercials including the Barry Crump Toyota ads and the current Air NZ safety video.
His boss, Glacier Southern Lakes Helicopters GM Pat West, says ''it's great to see him being recognised for his skills and the time and effort he's put in''.
He considers Speight to be amongst the world's three or four best film pilots.
''He's worked with those DoPs and film crews for a very long time, and understands their requirements and some of the issues they have when filming a big shoot.
''It doesn't have to be explained to him, he knows how to go about just delivering the product.
''You're dealing with a lot of different types of people and they've got all different sorts of demands, and you're trying to be helpful through the process and just getting them to see the best and most efficient way to get the shots done.''
West says Speight also gets involved in a lot of admin and health and safety work behind the scenes.
''Even though it looks like on the big screen this guy's been hanging off the side of an aircraft by his teeth, in reality there's a lot of safety and protocols sitting in behind it.''
Ever modest, Speight says a lot of camera operators and DOPs have helped him out.
''It's not just me, it's a team effort.''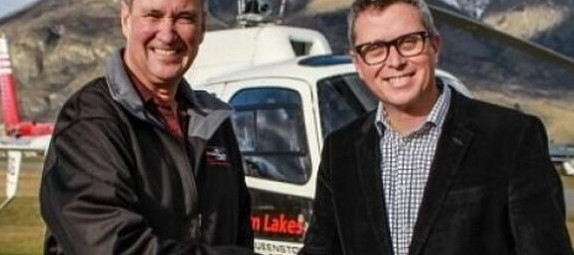 Queenstown's Glacier Southern Lakes Helicopters bought back by owner after four years
6th October 2020
A Queenstown helicopter company has been bought back by its manager four years after he sold it to Ngai Tahu Tourism.
A deal to sell Glacier Southern Lakes Helicopters (GSLH) back to its former owner, Pat West — who had sold it the other way in 2016 — was confirmed last week after Ngai Tahu Holdings reviewed its portfolio.
"As a result of that review, it was determined GSLH did not fit with the tribe's long-term investment strategy and was better suited to an owner/operator model," Ngai Tahu Holdings chief executive Mike Pohio said.
West said he was approached by Ngai Tahu Holdings and decided to go for it and include his son Luke West and GSLH pilot Luke McEwan as co-owners.
"Like any business, you've got to have a succession plan moving forward. We've been involved with aviation for 30 years and ... this business for the last 20 years, through different owners.
"You've got to give the people that have aviation in their blood and have been involved since day one the opportunity moving forward," he said.
West did not want to talk about what the business cost to buy back.
"With any deal, if it's a fair deal and everyone's happy, then it's good, but I can't comment on actual value."
Covid-19 had "put a shadow on things" but he was confident there were better times to come.
He said 70 per cent of their business was tourism-related. The rest was made up of film work, firefighting and other general utilities work.
"Pre-Covid, we were heavily involved in the film, screen production industries.
"We've done the majority of the big features down here, a lot of documentaries, car ads, beer ads ... just about everything the screen production industry requires from an aero perspective."
He said once more travel was allowed into New Zealand, the country would get a surge of activity in the film industry.
"New Zealand's had another presence on the world stage, being able to virtually eliminate Covid at the moment.
"People once again see it maybe as a safer place to come. Right now the film opportunities are pretty low. Obviously, once those borders can open up and people can freely travel, we're expecting a reasonable amount of traffic around this way regarding film, that's for sure."
He said when Ngai Tahu Tourism cut about 300 jobs earlier this year following the Covid-19 disruption and lockdown, Glacier Southern Lakes Helicopters lost about half its staff.
They had started to bring some of the old team back.
"Since Thursday we've taken on two old staff members ... two more jobs for two locals on a limited basis at the moment."
Pohio said Ngai Tahu Holdings was still committed to tourism in Aotearoa.
"We know that, in time, this sector will rebound, and we are positioning ourselves strategically to take advantage of that future growth," he said.
"However, it is and will remain important that any assets and investments are a strong fit with our long-term strategy."
Source: NZ Herald