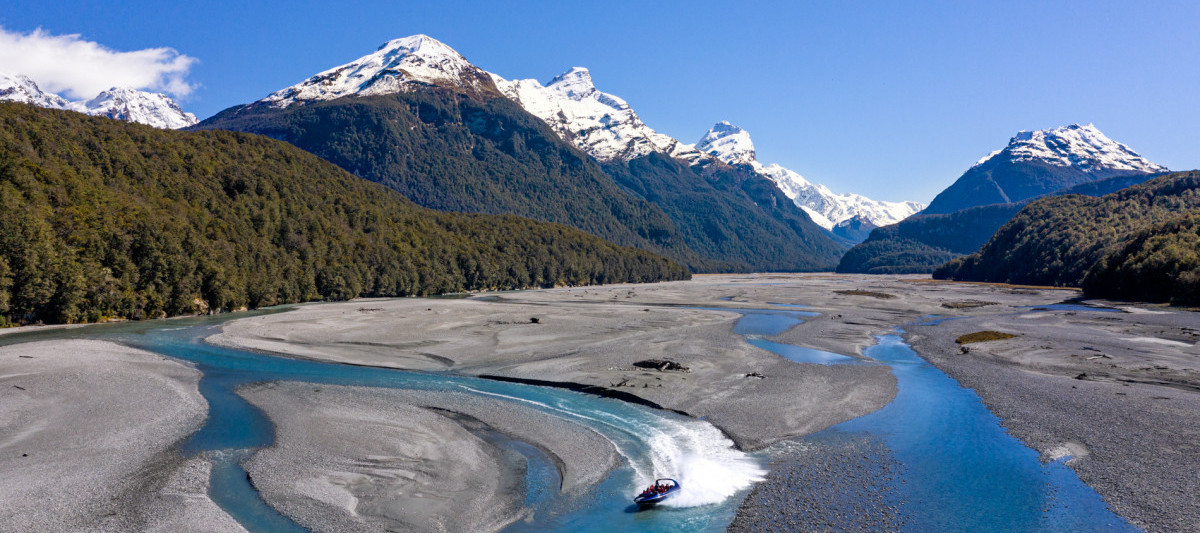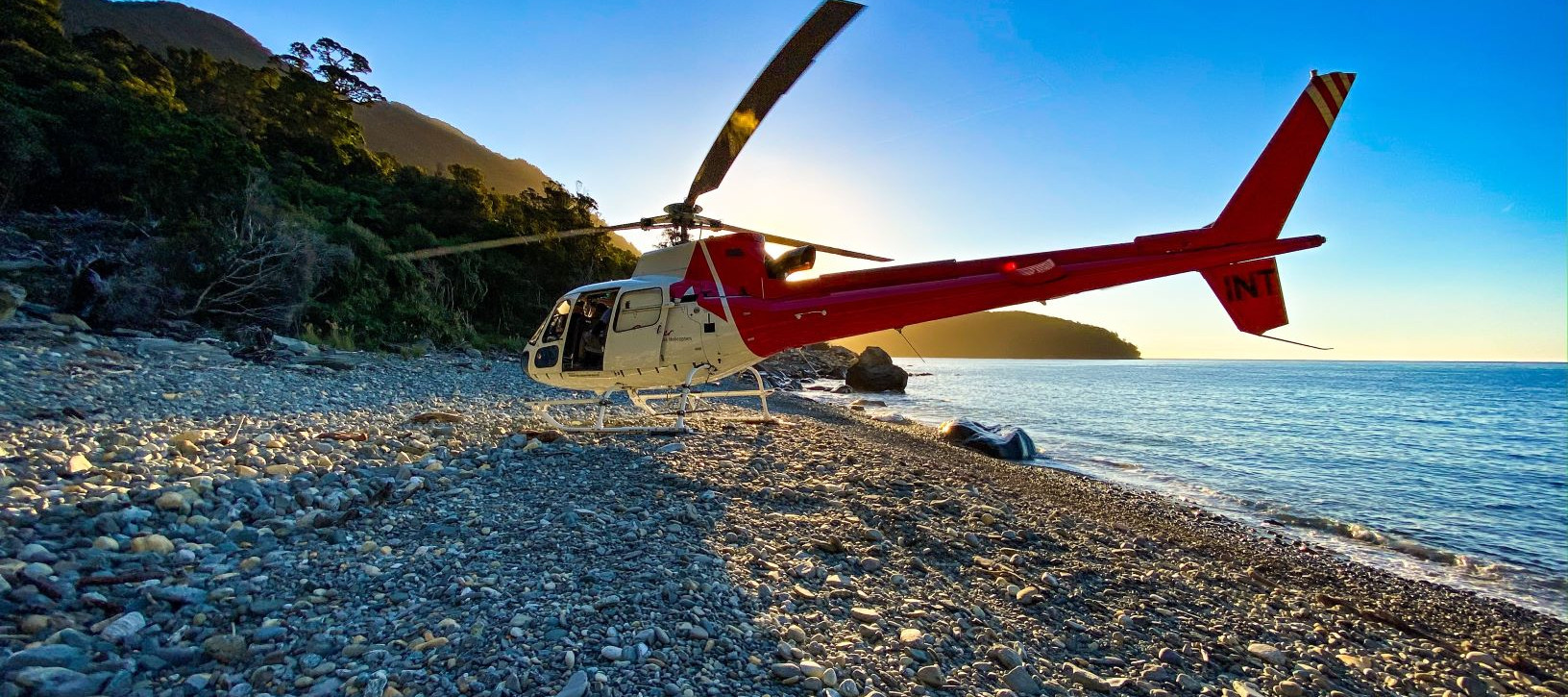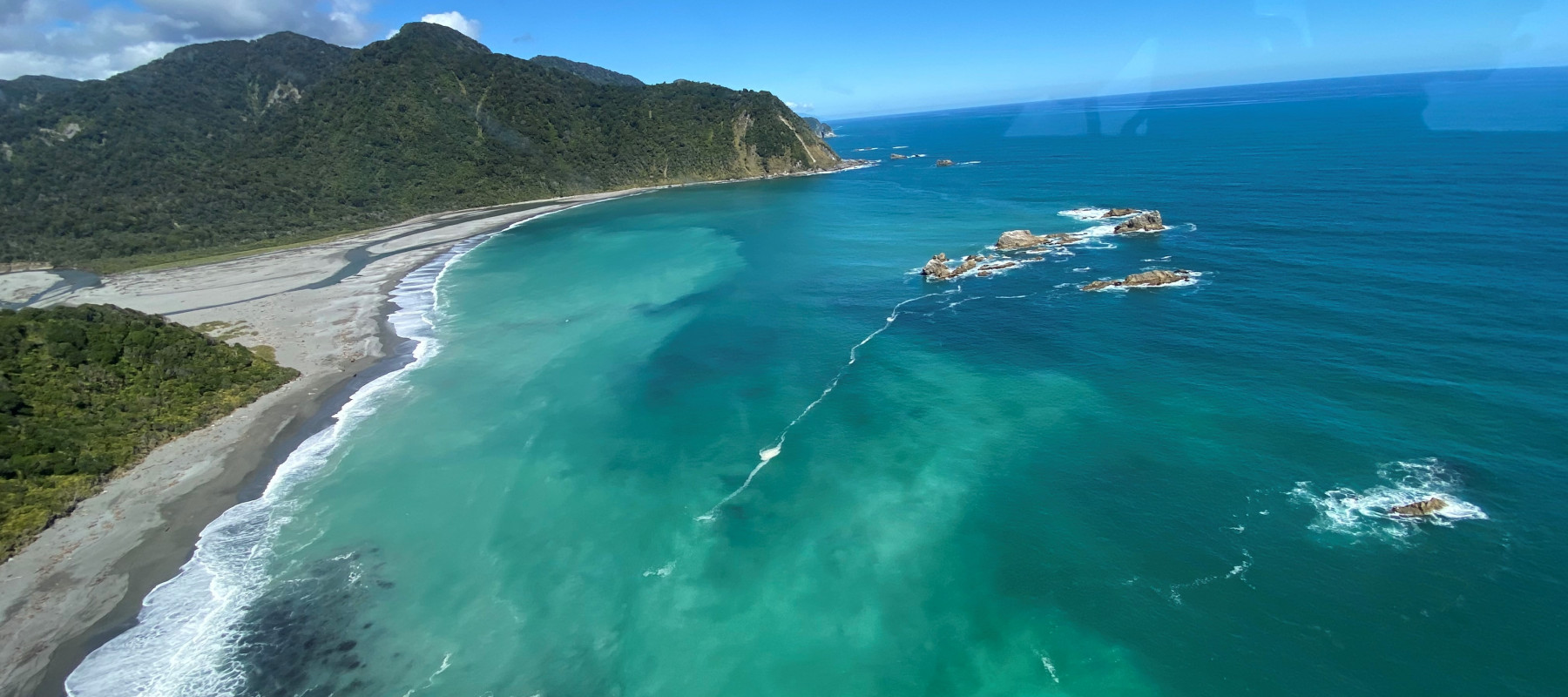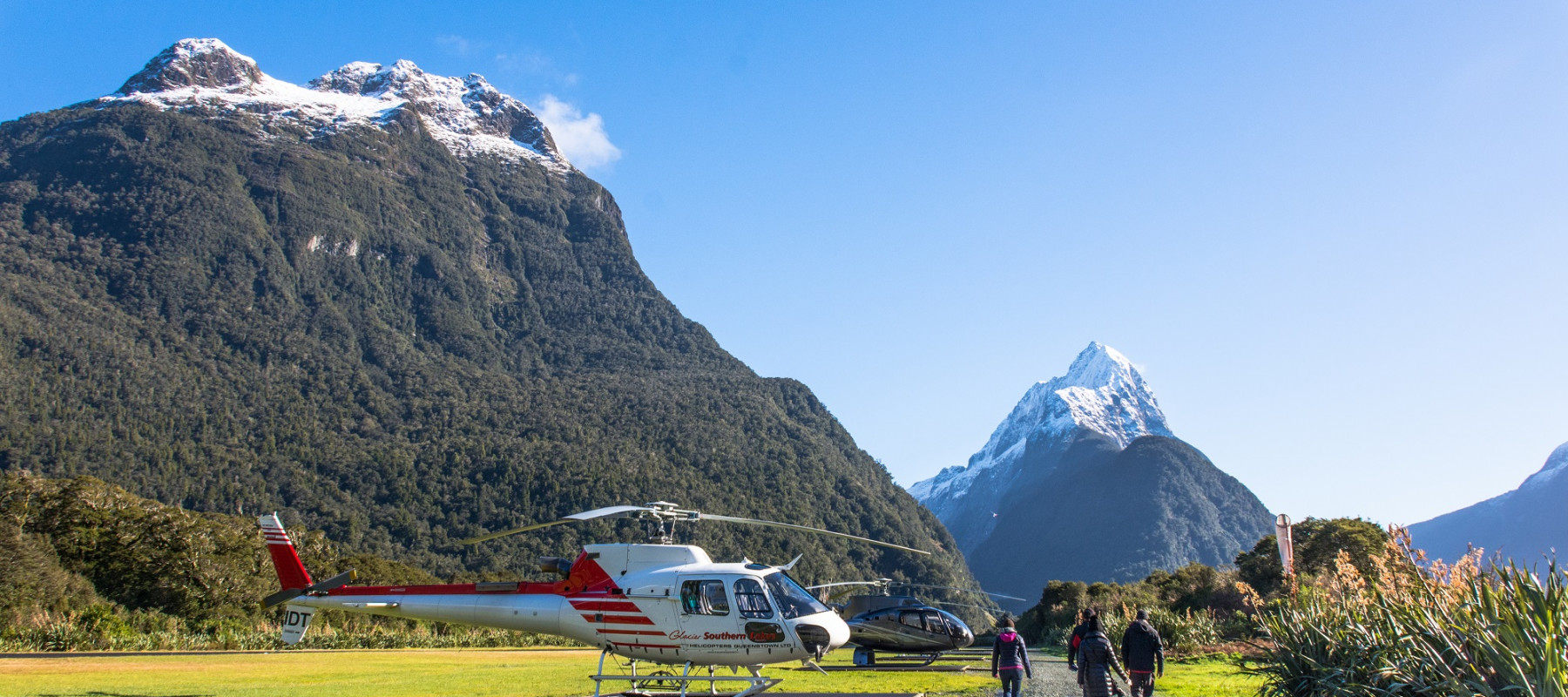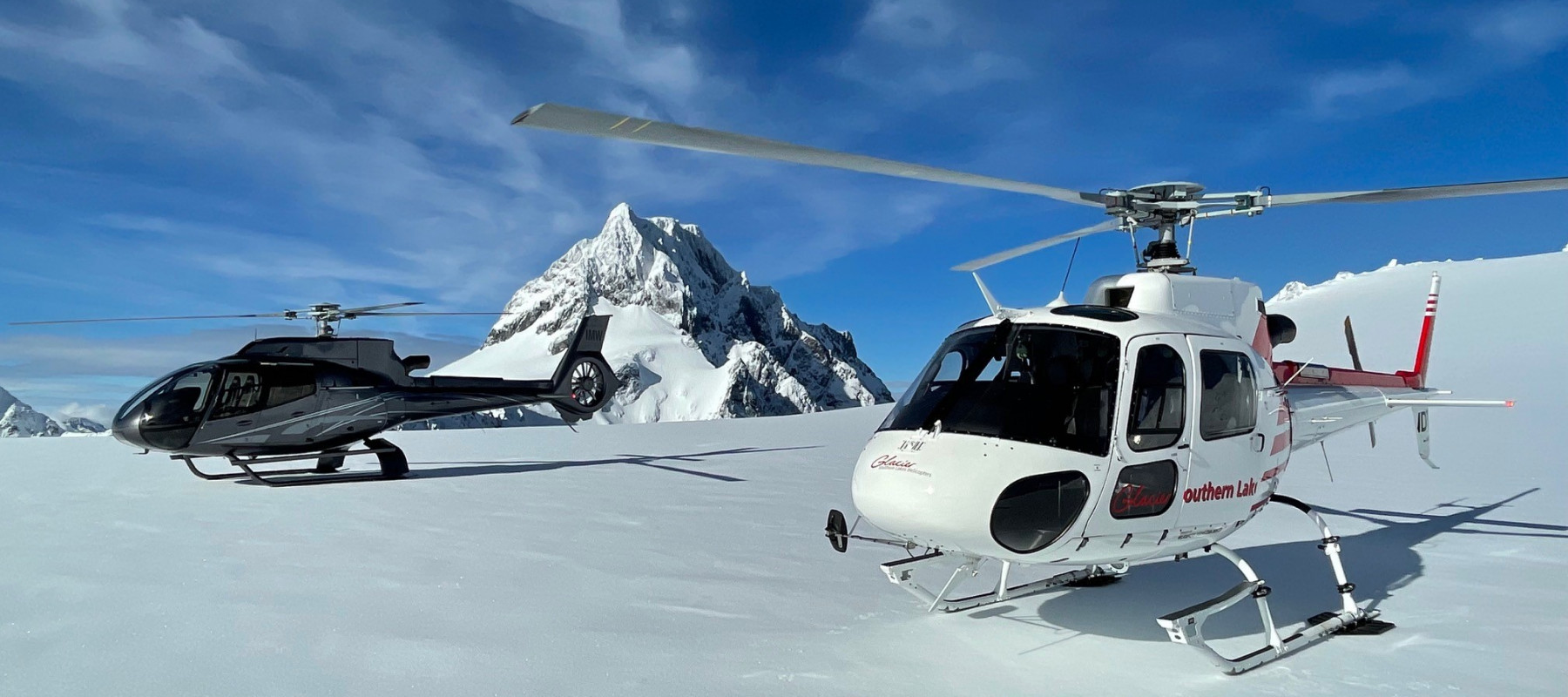 Path of Pounamu
Flight 409
Explore two of New Zealand's most iconic wilderness areas.
Landings

Milford, Beach & Glacier/Alpine
Combined with our most popular Milford Extended, showcasing a variety of the most impressive scenery between Queenstown and the West Coast.
Enjoy a scenic showcase, flying from Glenorchy over the Southern Alps to your first landing in Milford for a scenic walk and photo opportunity. Then fly the full 16km length of New Zealand's most famous fiord taking in the sheer cliffs, gushing waterfalls and imposing mountains of Milford Sound all the way to the coastline. Land on an isolated West Coast beach to experience the truly rugged nature of this untamed region before heading back across the mountains for one last alpine landing. We will drop you off in Glenorchy where you still start your next adventure!
The ultimate wilderness Jet boat adventure takes you on an unforgettable journey along the braided, glacier-fed Dart River. Experience the unique combination of breath-taking scenery and an exhilarating ride as we take you deep into Mount Aspiring National Park. The ever-changing environment makes every trip unique. With daily and seasonal changes to the flora and fauna, colour of the bush, river structure & colour, water clarity, birds, wildlife and snow level. You will be transported back to Queenstown via coach.
Minimum Heights - 100cm, but may be increased to 120cm in some river conditions.
Trip Pricing
Dates: October 1 2023 – September 30 2024
Child - Ages 0 - 11 Years
$1,060
Path of Pounamu Flight Path
Note: Flight path is indicative only.