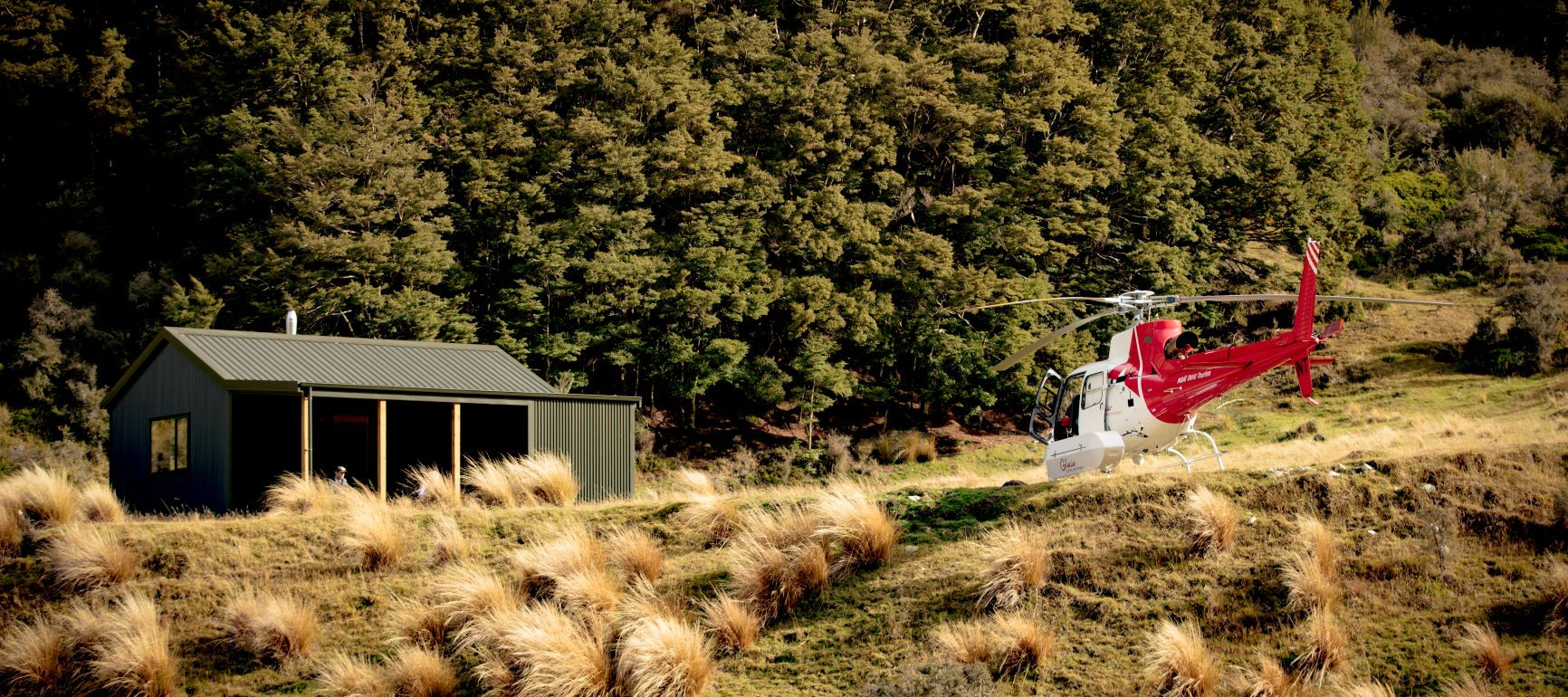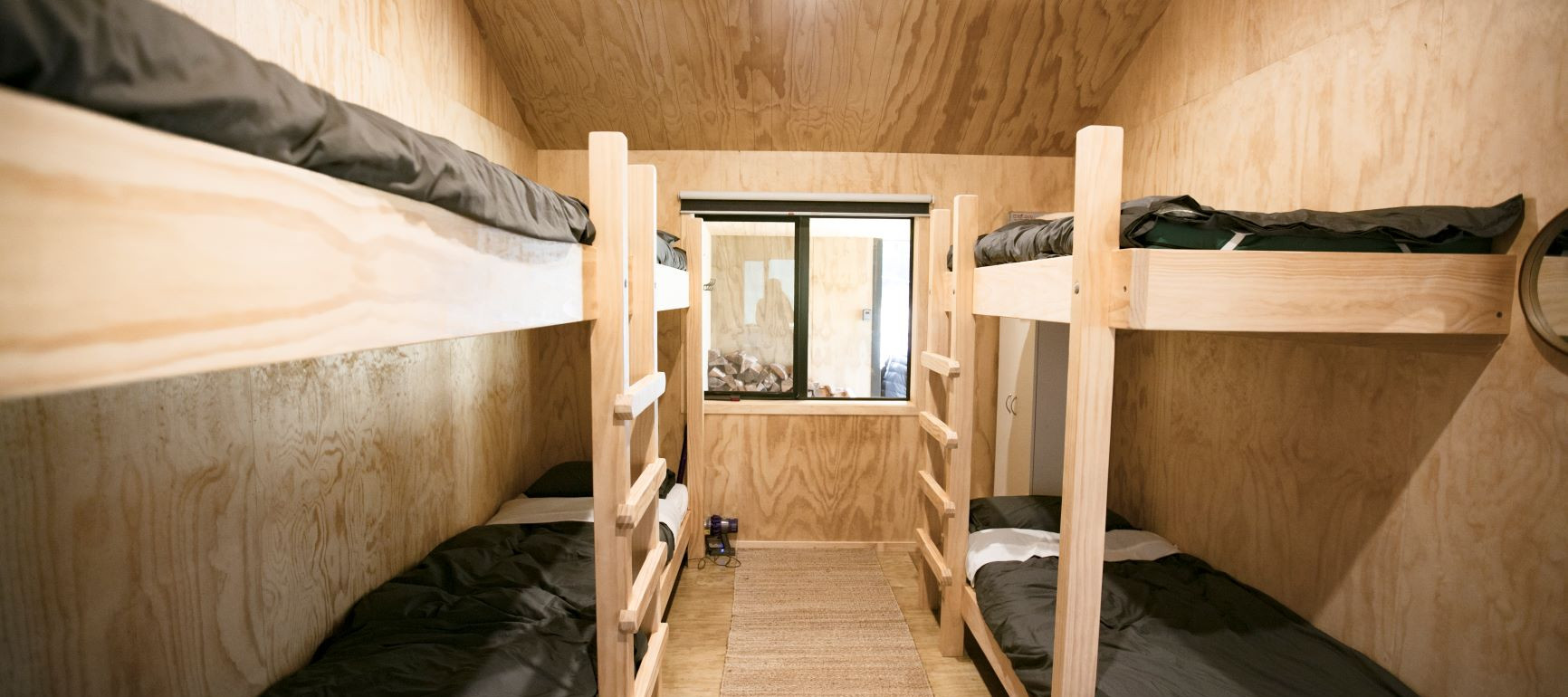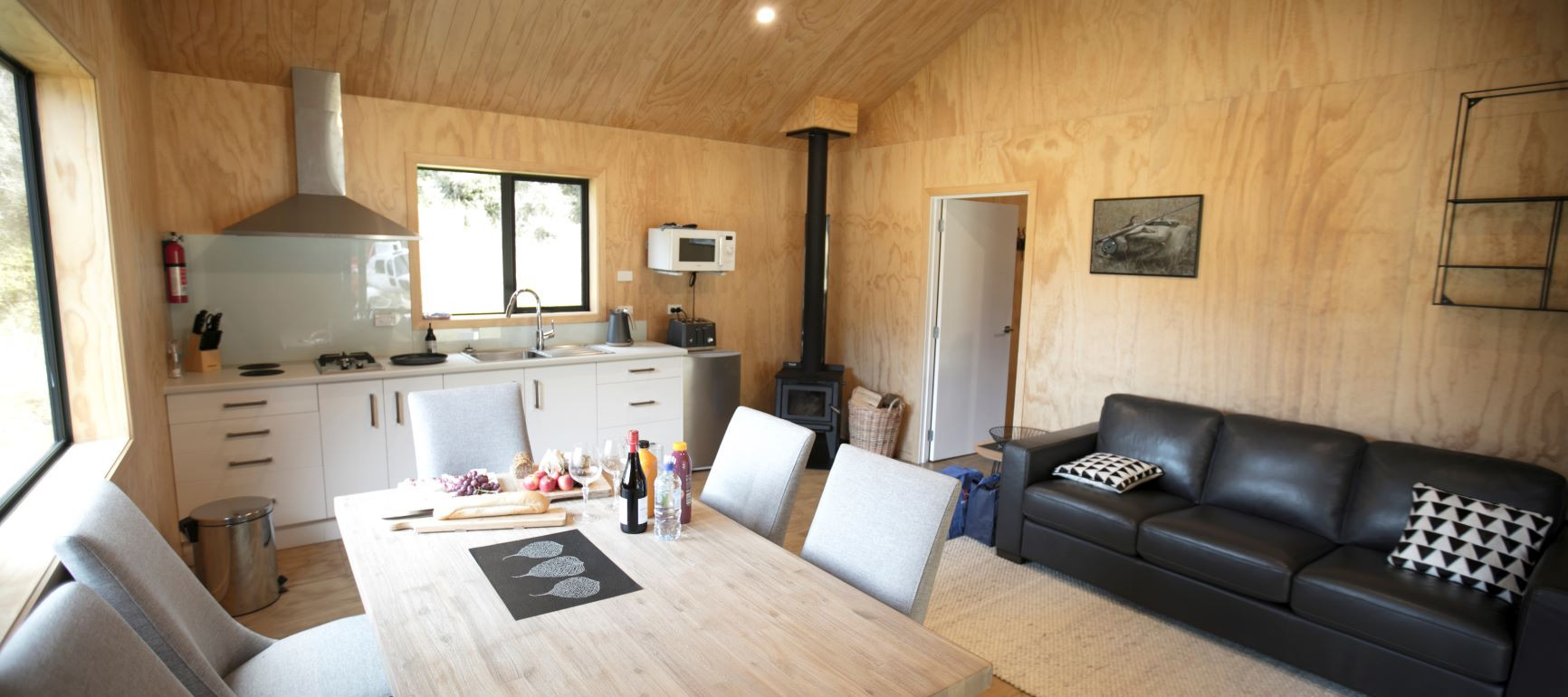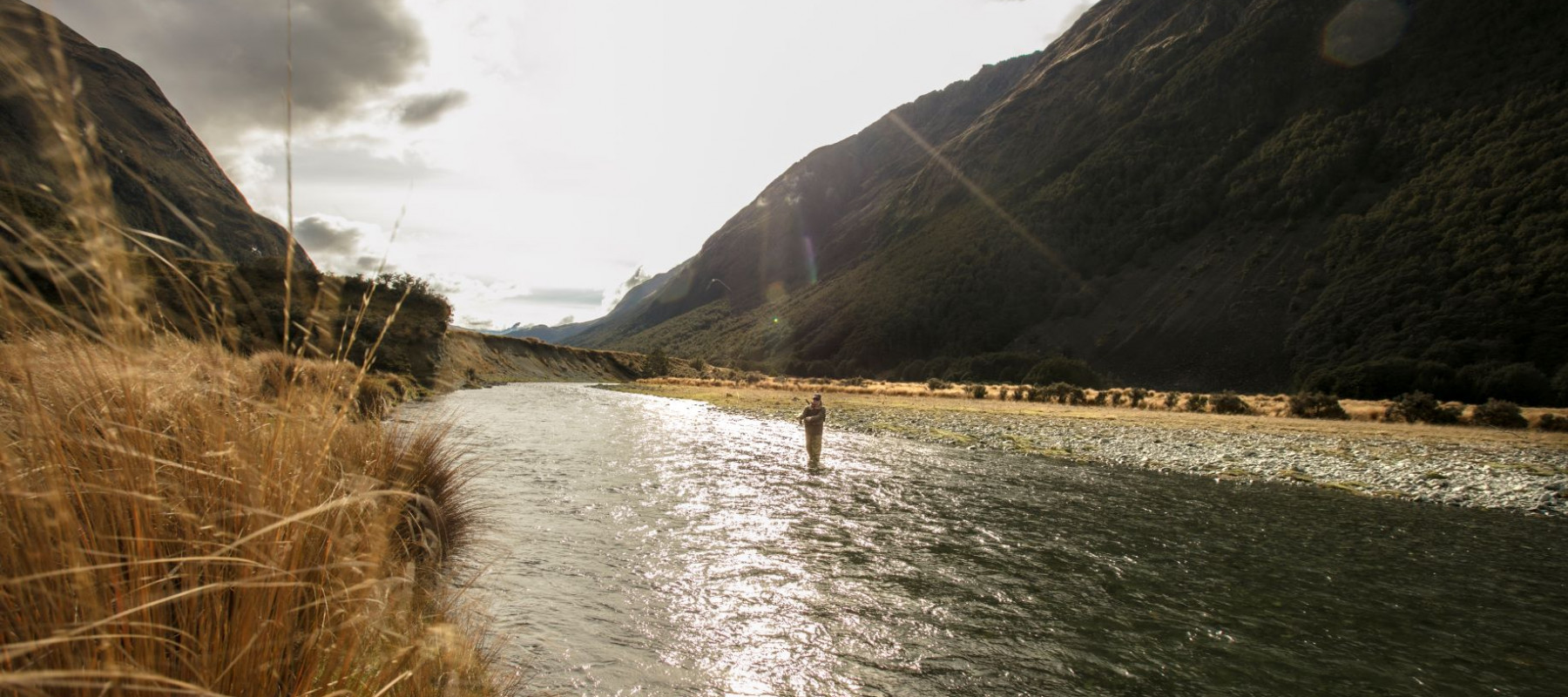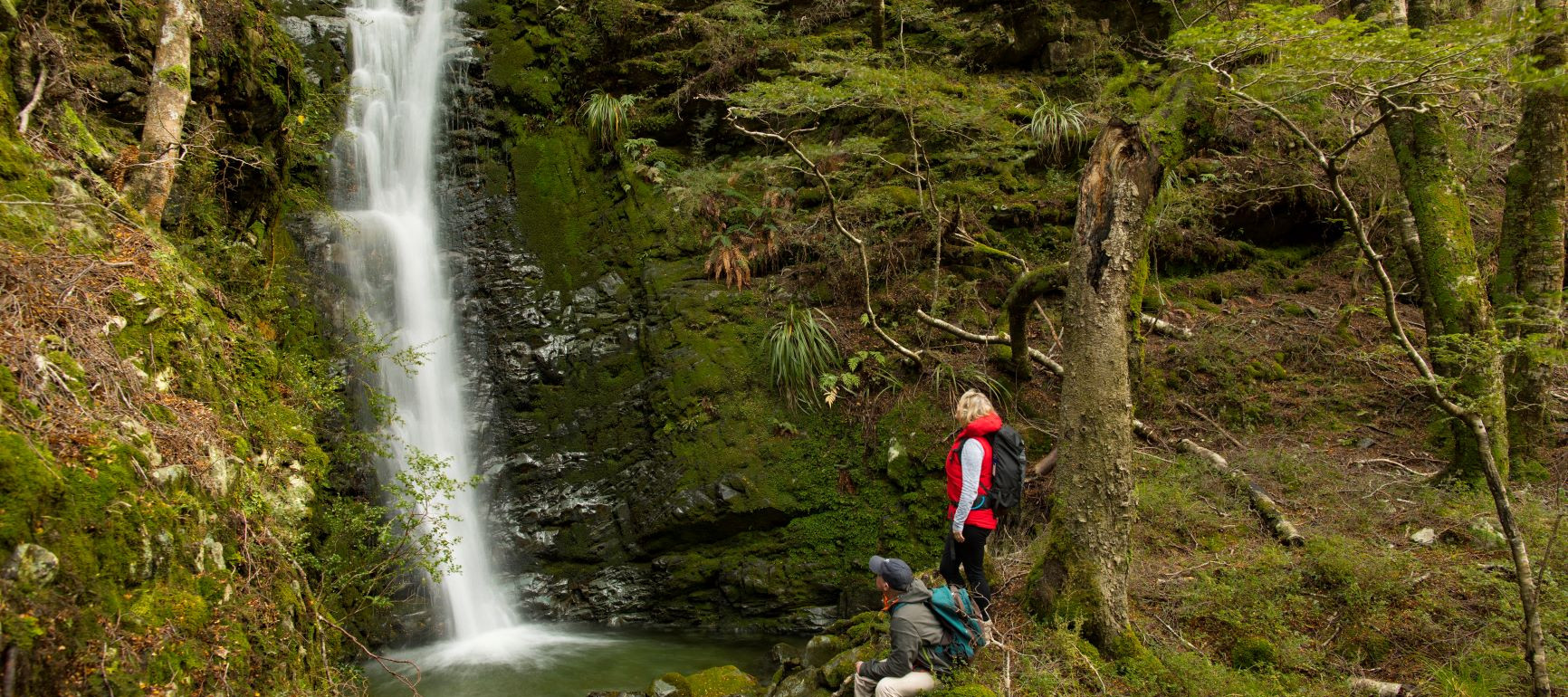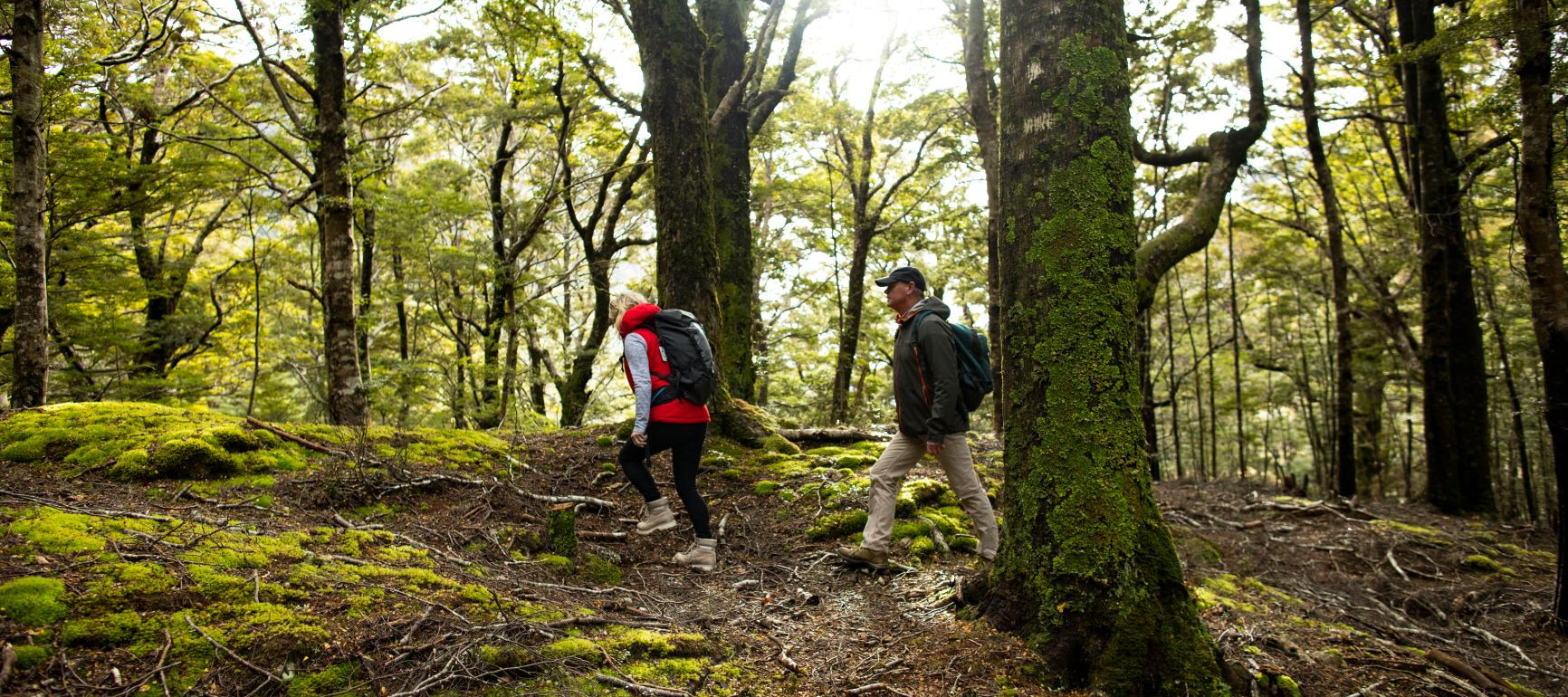 Greenstone Hut Overnight Experience
Spend a night in the back country
Welcome to The Greenstone Hut
Discover a unique home away from home, nestled deep in the heart of the remote wilderness of the Greenstone Valley.
The Greenstone Hut is neither a luxury high country lodge, nor a glamping experience, but an authentic back country hut, purpose-built exclusively for our Greenstone Valley guests, to create a rustic yet comfortable accommodation experience reflective of the real New Zealand.
Built in the style of our tried-and-true DOC (Department of Conservation) huts found on hiking trails throughout the country, The Greenstone Hut is where a taste of the intrepid back country trail meets an extra touch of comfort.
Like our beloved DOC huts, The Greenstone Hut has bunk style accommodation for up to six guests. Unlike the traditional DOC hut however, there are additional touches of comfort found in the well-appointed living, kitchen and dining areas including a warm wood fire stove, generated power, hot showers and flushing toilets.
Relax in the warmth of the living area, sharing tales of the day or planning tomorrow's adventure, while your guide prepares a delicious meal of local cuisine to be enjoyed with a glass of fine Central Otago wine.
We welcome guests to the Greenstone Valley and The Greenstone Hut for a range of activities. Whether you're looking for a world-class fly-fishing expedition, an easy hike in remote wilderness or to just while away the day soaking in the stunning scenery, we can customise a back country getaway tailored to your specific needs.
Booking Details
A guided, overnight excursion into the Greenstone Valley allowing guests the opportunity to heli-fish or heli-hike in the pristine wilderness of the Greenstone Valley.
Guide, accommodation, dinner and breakfast included. (Fishing license and equipment – if chosen activity – is additional cost. Also if a second guide is required, this is also additional).
Each trip is customized to guest needs but is aimed at allowing for approximately a 24 hour experience, including the overnight stay.
This experience is available year round.
Please contact our customer services team for further details.