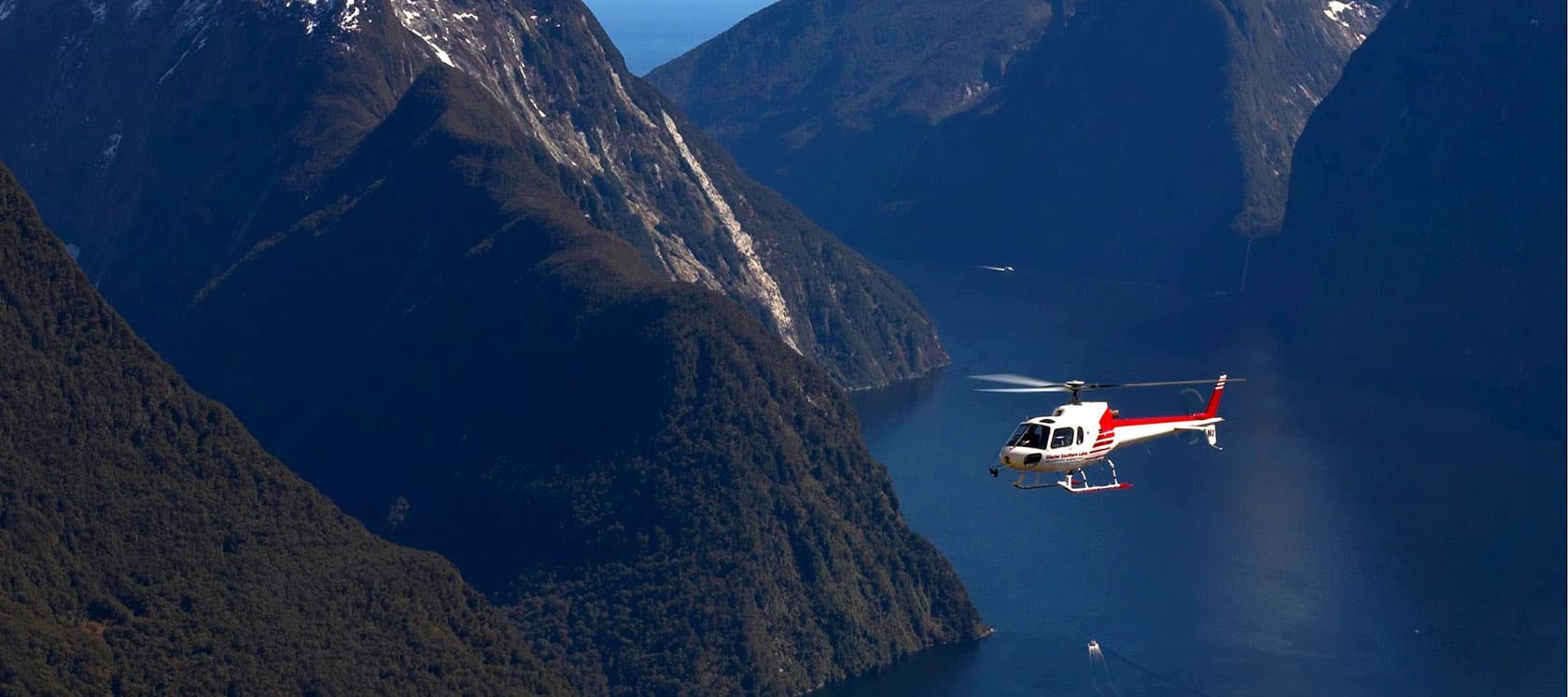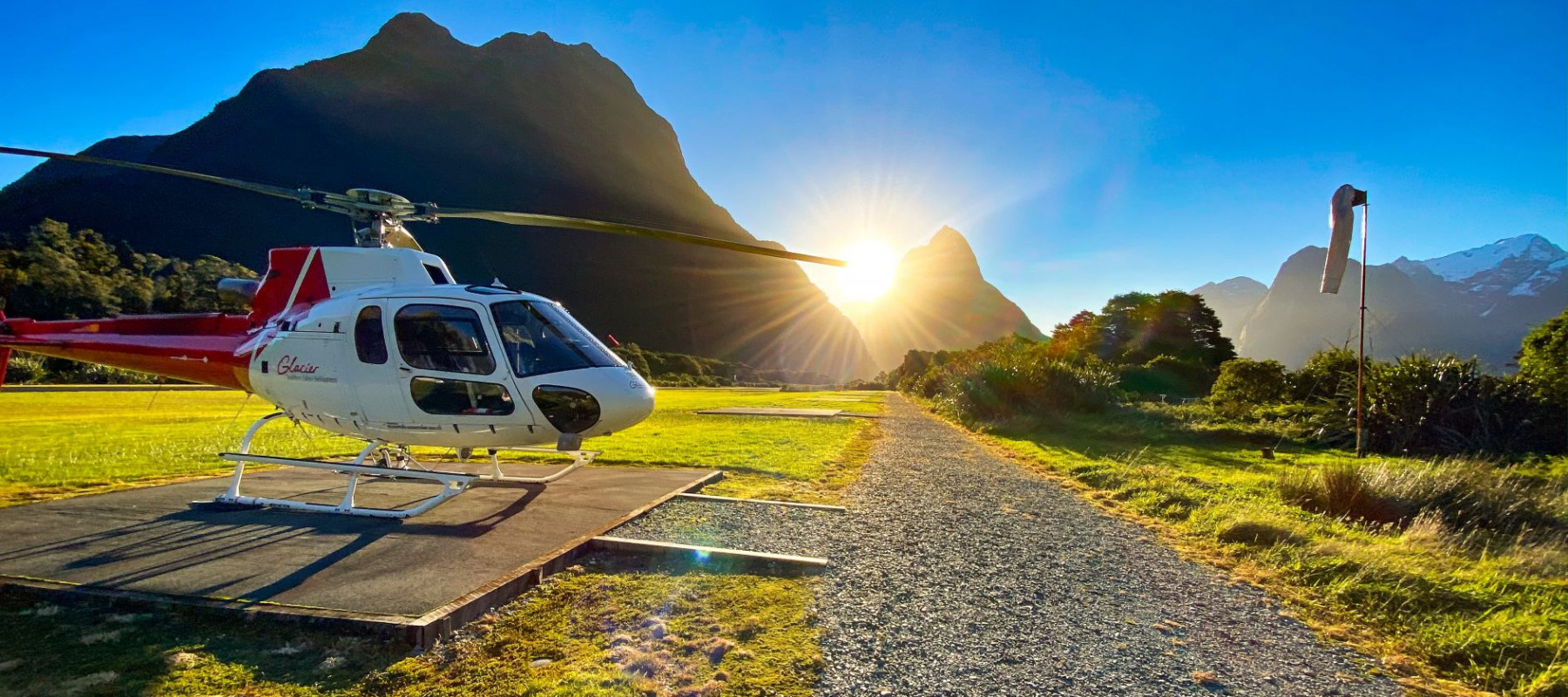 Milford Sound
Flight 201 - Milford Sound, Mitre Peak
Discover one of New Zealand's most iconic landscapes.
Landings

Milford & Glacier/Alpine
Discover the world-renown landscapes of spectacular Milford Sound featuring Mitre Peak and cascading waterfalls.
Nestled in the heart of New Zealand's largest World Heritage area, you'll reach Milford Sound after a scenic helicopter flight over isolated valleys of ancient beech forest, pristine rivers famous for their fishing and dramatic mountain ranges sculptured from ice over thousands of years.
Upon landing in Milford Sound, enjoy a short nature walk to the perfect location for that iconic Mitre Peak photo, before taking off again for a closer look at impressive ice falls and secluded alpine lakes complete with an alpine or glacier landing.
Make this flight exclusive to your group with a private charter - just you, your pilot and the most spectacular views all to yourself.
Private Charter: This flight is available on an exclusive basis for private groups. Click here to start your Private Charter booking.
Trip Pricing
Dates: October 1 2023 – September 30 2024
Adult - 12 years +
$1,095
This flight is available on an exclusive basis for private groups. Please email our team by using the 'enquire now' button below for more information.
Next Season - 1st October 2023 - 30th September 2024
$5,915
*Our helicopters can accommodate up to 6 passengers depending on weights
Milford Sound Flight Path
Note: Flight path is indicative only.