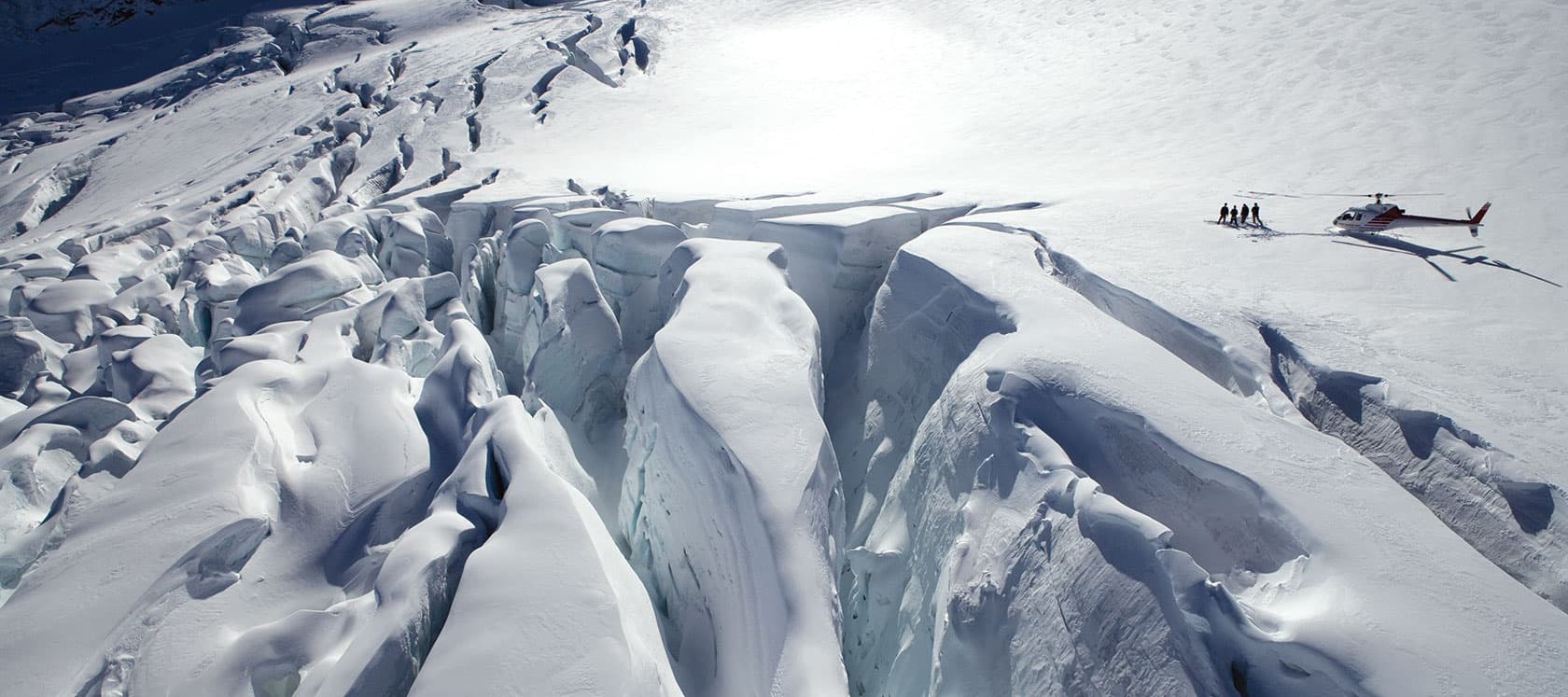 Meet the team
We are extremely proud of our helicopter pilots and only hire pilots with high flying hours, and extensive knowledge of the local mountain environment surrounding Queenstown, Milford Sound and Fiordland and Mt Aspiring National Parks.
All Helicopter Queenstown Ltd pilots hold a Commercial Helicopter Pilot License and are regularly subjected to stringent performance checks to meet New Zealand CAA Part 135 requirements.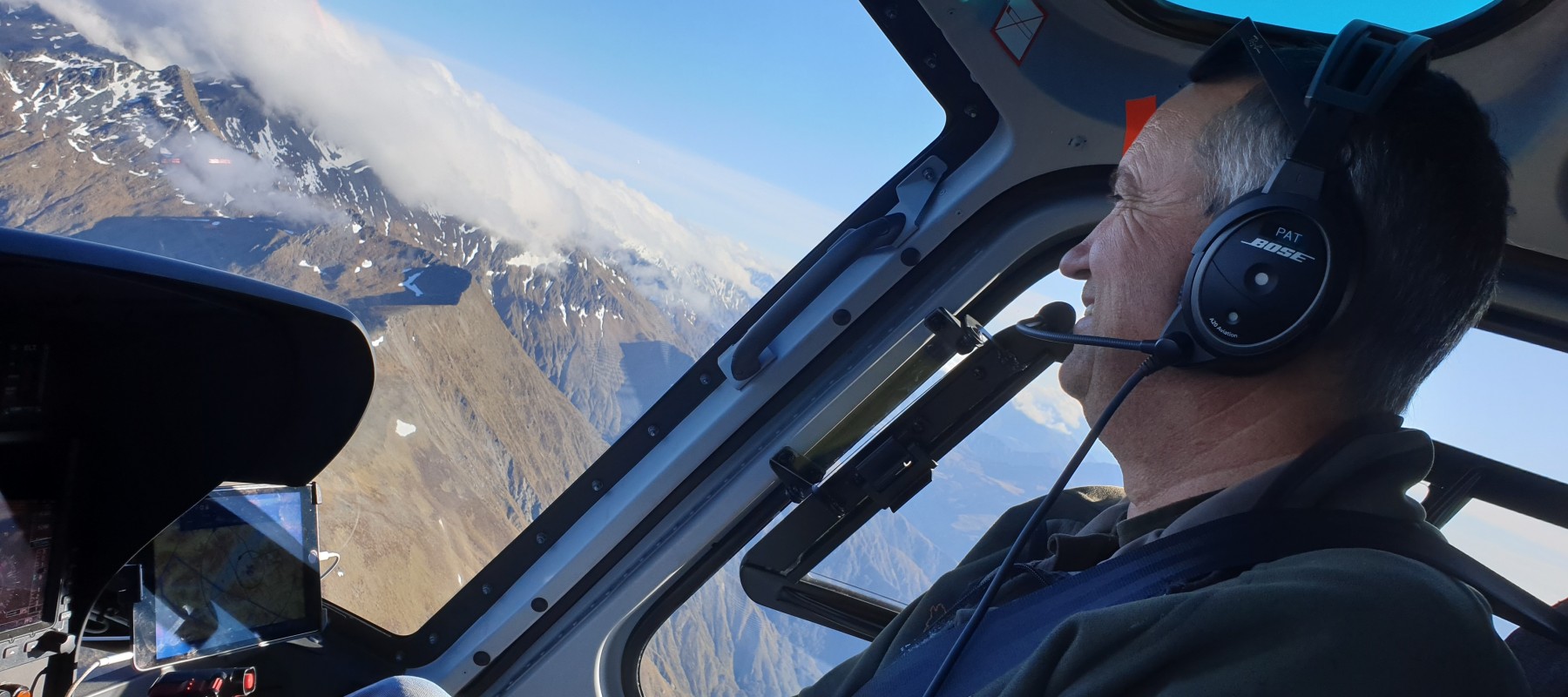 Pat West
General Manager / Pilot - 7000hrs flying time
Pat West is the General Manager at Helicopters Queenstown 2020 Ltd trading as Glacier Southern Lakes Helicopters.
Prior to this Pat was stationed at Franz Josef Glacier as head of operations for the West Coast division, also known at that time as Glacier Southern Lakes Helicopters. Pat is not only a pilot but a well-respected businessman who succeeds in a tough and highly competitive industry.
Pat has also worked alongside the film industry providing state-of-the-art camera equipment, expert aerial coordination and aerial flying services.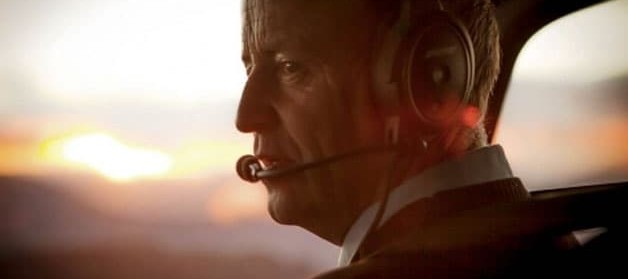 Alfie Speight
Pilot / Aerial Film Extraordinaire - 16000hrs flying time
Another local, hailing from Te Anau, Alfie became a helicopter pilot in the mid-1980's at the height of New Zealand's live deer capture programme.
His diverse career has also taken him to Antarctica twice working with Italian and American scientific research teams. However, it's aerial filming where Alfie truly excels as principal filming pilot for films such as The Hobbit & Lord of the Rings trilogies, Mission Impossible-Fallout, Vertical Limit, Peter Pan, The Chronicles of Narnia, Wolverine, King Kong, Pete's Dragon and many more!
Clearly regarded as the best in the business for aerial filming, in between shoots you might be lucky enough to get him as your scenic flight pilot around Queenstown, Middle Earth and Milford Sound so be sure to ask him to point out a few film locations along the way!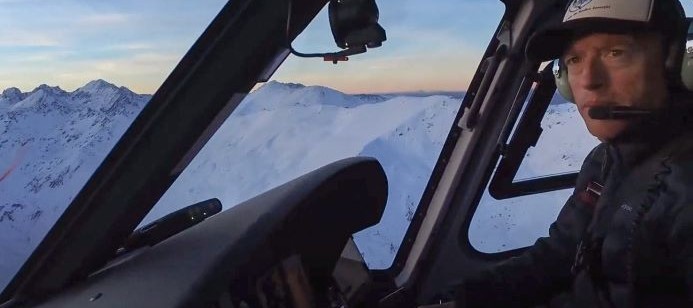 Jeremy O'Malley
Pilot - 6500hrs flying time
Growing up on a farm in the Styx region, Maniototo, Jeremy has been flying since the early 2000's. Jeremy started flying in Franz Josef, on the West Coast, amongst the spectacular glaciers. He then went on to fly overseas, as many Kiwi pilots do. His travels took him to exotic places including Fiji, and Papua New Guinea. Commercial work in these areas included oil and gas exploration and tourism work.
More recently Jeremy has been involved with tourism work and filming. One of the filming projects included Mission: Impossible Fallout (2017). Be sure to ask him about this if he takes you for a fly!
Jeremy is an outdoors man so in his spare time he will be running in the hills, fishing, skiing and of course spending time with his family.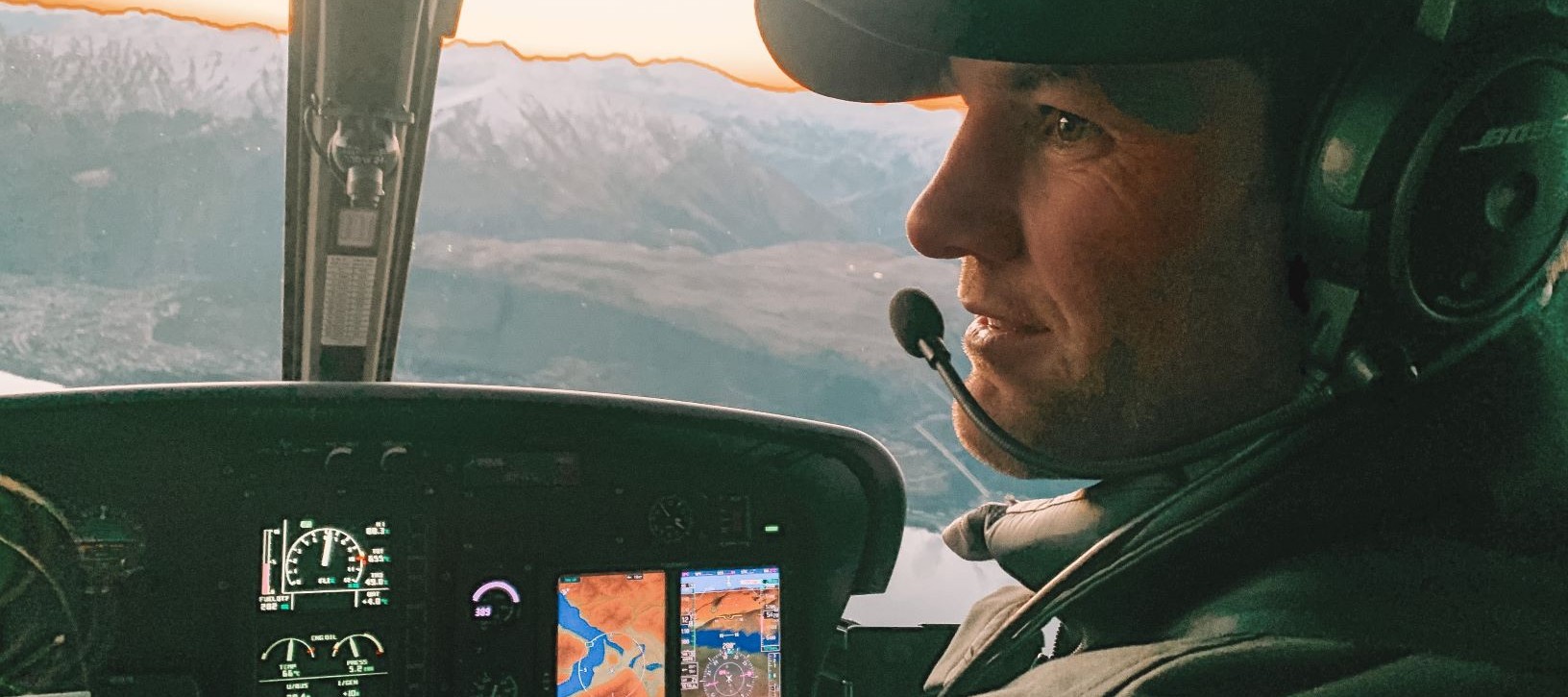 Luke McEwan
Pilot - 5000hrs flying time
Luke grew up on a sheep farm in Southland and started flying helicopters in 2009. Luke previously worked as a jet boat driver in the Mt Aspiring National Park area.
Luke began his pilot career here in New Zealand and then spent five seasons in the Australian Outback working in areas such as mustering and survey work.
After flying in the Outback, Luke returned to New Zealand and worked as an agricultural helicopter pilot on high country farming stations before moving to Queenstown.
Luke is very familiar with the Southern Lakes area having provided many scenic flights for visitors around Aoraki, Fox Glacier, Franz Josef Glacier, Fiordland and Mt Aspiring National Park.
In his spare time, Luke enjoys hunting, whitebaiting, diving and generally just getting outdoors!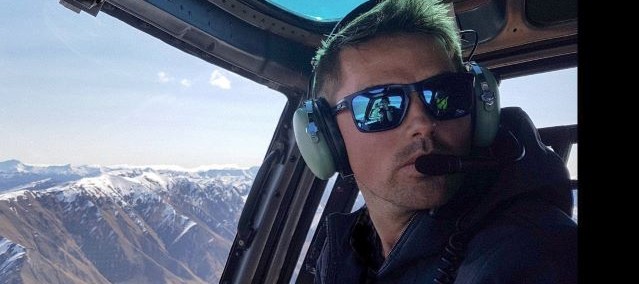 Matt Young
Pilot - 3500hrs flying time
Matt grew up in rural North Canterbury and started flying helicopters in 2008 while working on sheep, beef and deer farm at White Rock station.
Matt left New Zealand to start his flying career in Victoria Australia where he flew powerline inspections and survey work from Melbourne to Cairns. If you are from a small Aussie town, chances are he's been there.
In 2017 Matt moved back to Queenstown and has been sharing his passion for our country and mountains ever since.
In his spare time, you'll find Matt in the mountains, biking, skiing and hiking. So, don't hesitate to ask him about some secret tracks.
Kurt Schierning
Pilot - 7300hrs flying time
Kurt grew up on a sheep and beef farm North west of Auckland and his interest in helicopters began in 1998.
Flying commercially since 2002, his career began in Auckland before heading overseas in 2006.
During the New Zealand summers he started flying on the West Coast Glaciers which developed his interest in the South Islands Mountains.
His career has taken him to a variety of countries and places flying commercial operations. The Canadian Arctic, Papua New Guinea and Antarctica. Plus, many places in New Zealand.
When he isn't flying you will find him in the outdoors. Hunting, fishing and spending time with his black Labrador.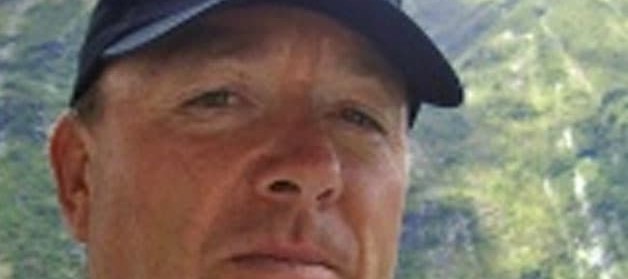 Jeff Rodger (Buck)
Pilot - 11000hrs flying time
Jeff Rodger (aka Buck) started flying helicopters in 1988 in the Southern Lakes region. He has flown in New Zealand and extensively throughout the world in many different types of operations including mining and drilling support in the oil and gas industry (Indonesia, Papua New Guinea, Antarctica), United States Military MIA Programme (Laos, Cambodia, Vietnam) and humanitarian aid in the Solomon Islands.
Buck has also worked in the New Zealand film industry flying on movies Vertical Limit, Lord of The Rings, 10000 B.C and various commercials.
While Buck spends much of his time flying overseas, when he is back home in Queenstown he always receives rave reviews from passengers who are fortunate enough to have him as their scenic helicopter pilot.