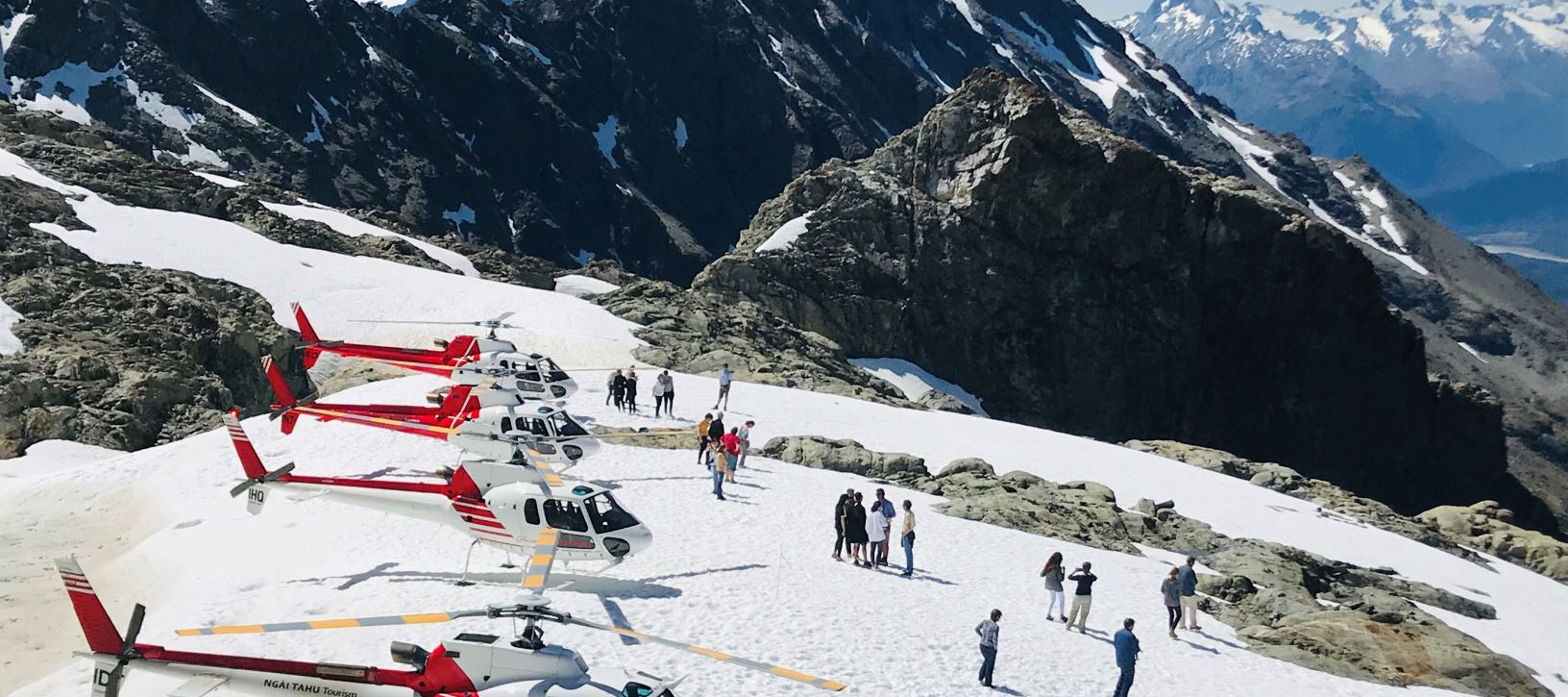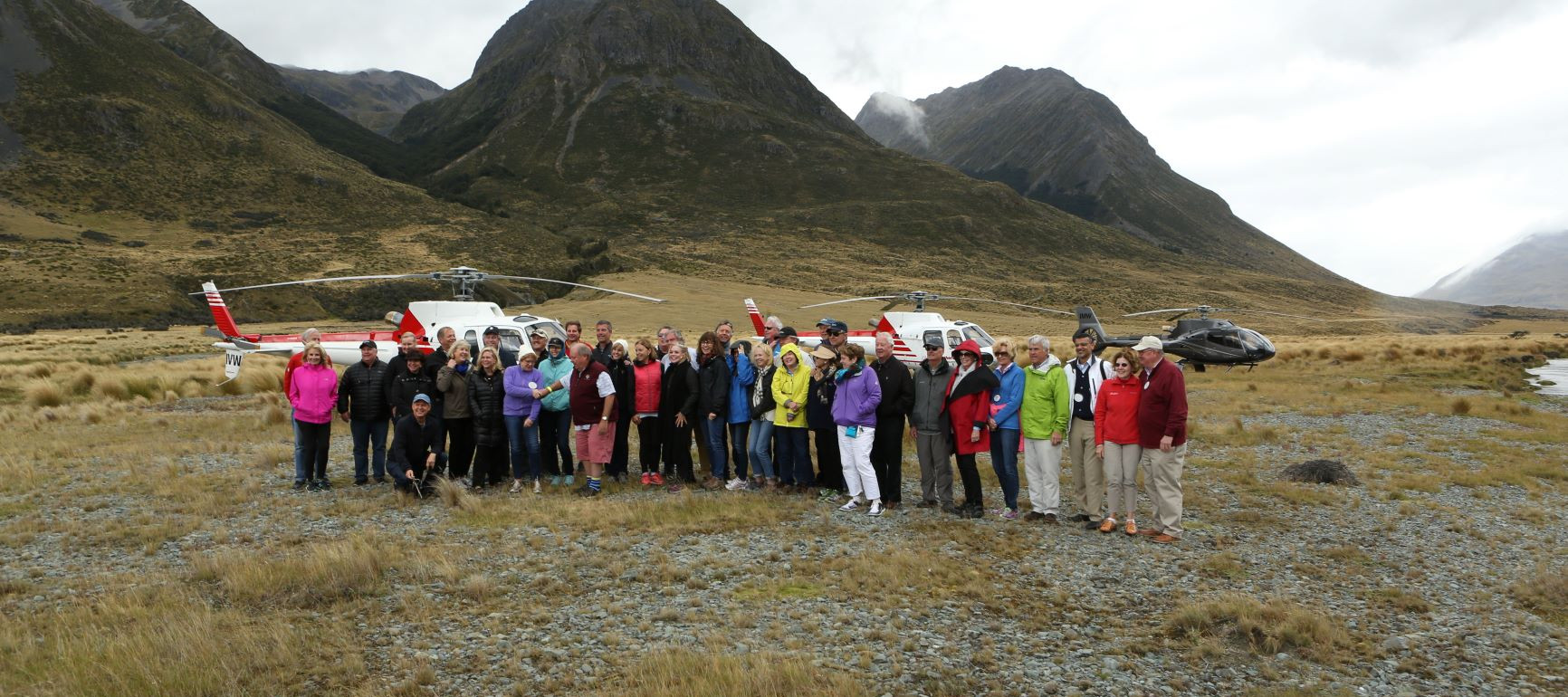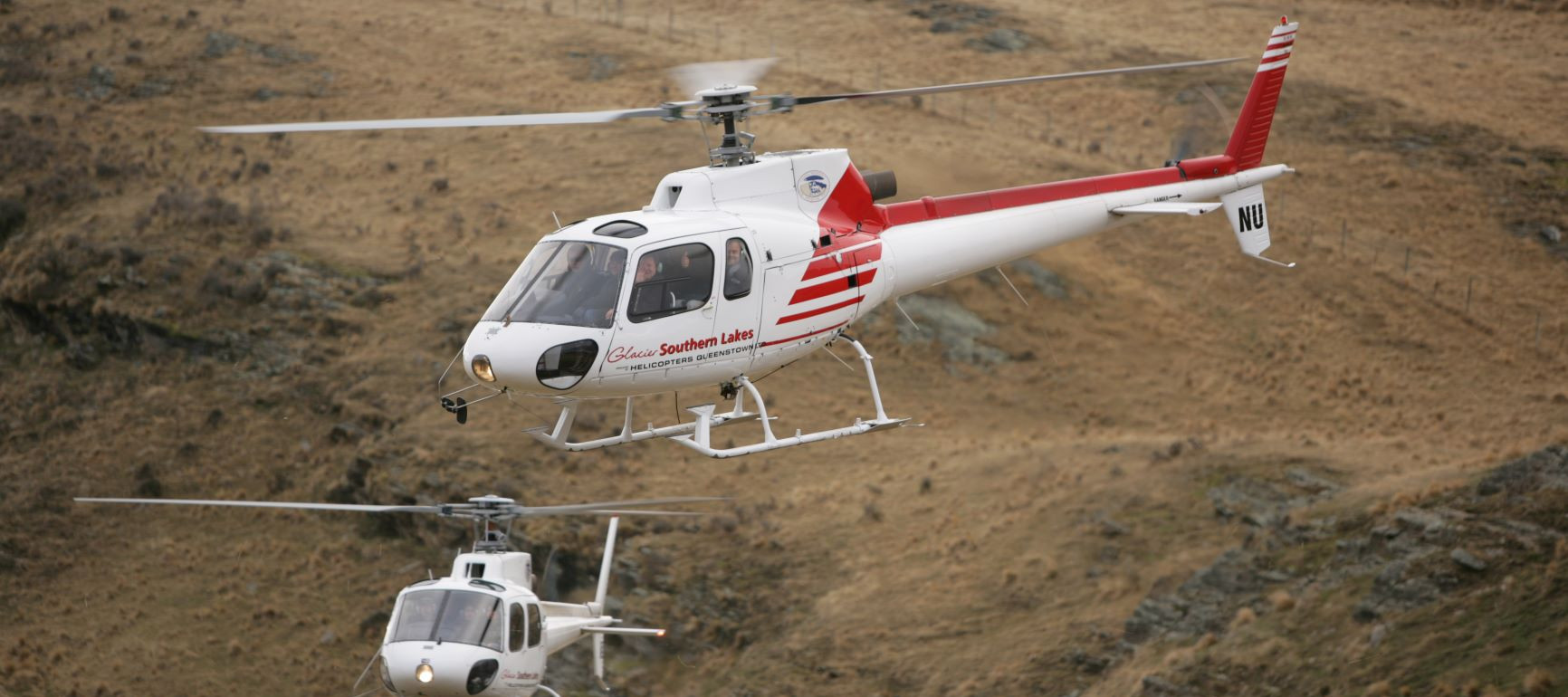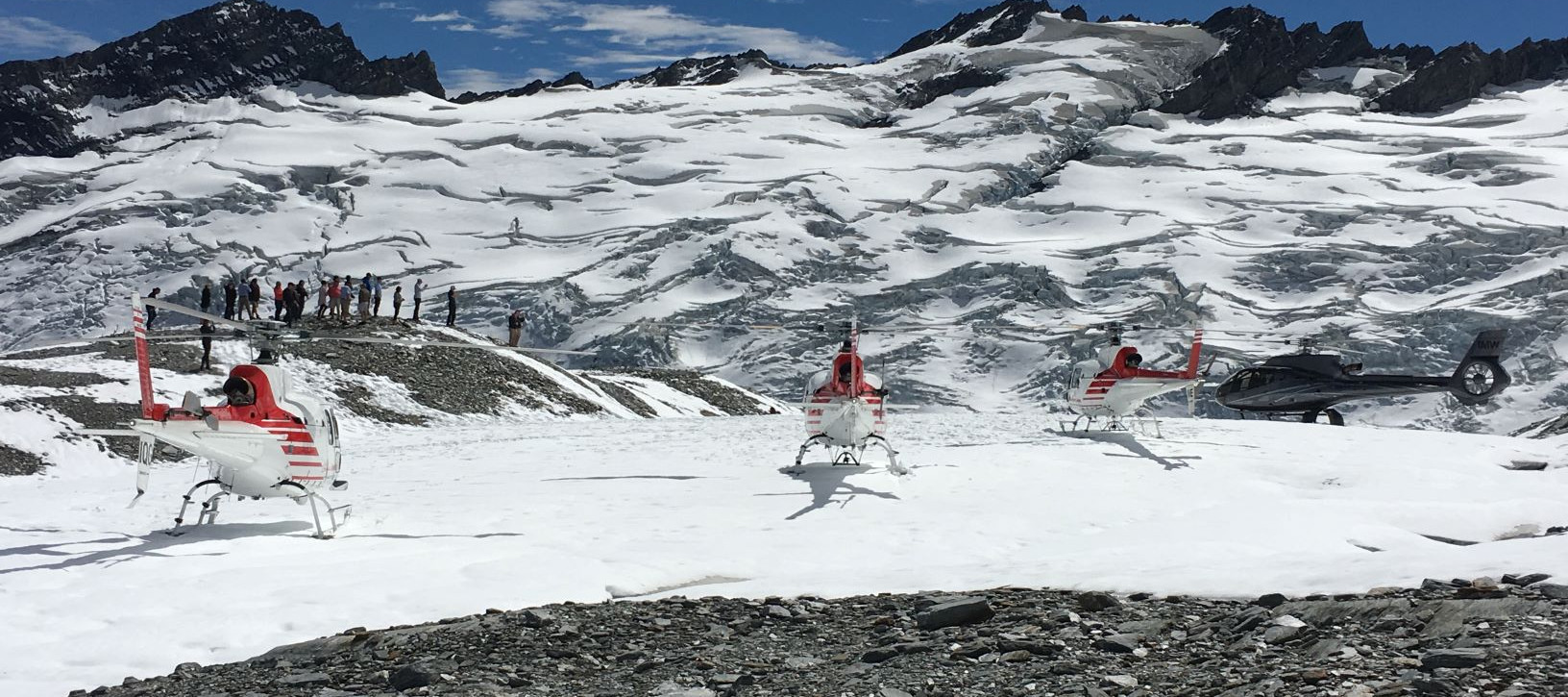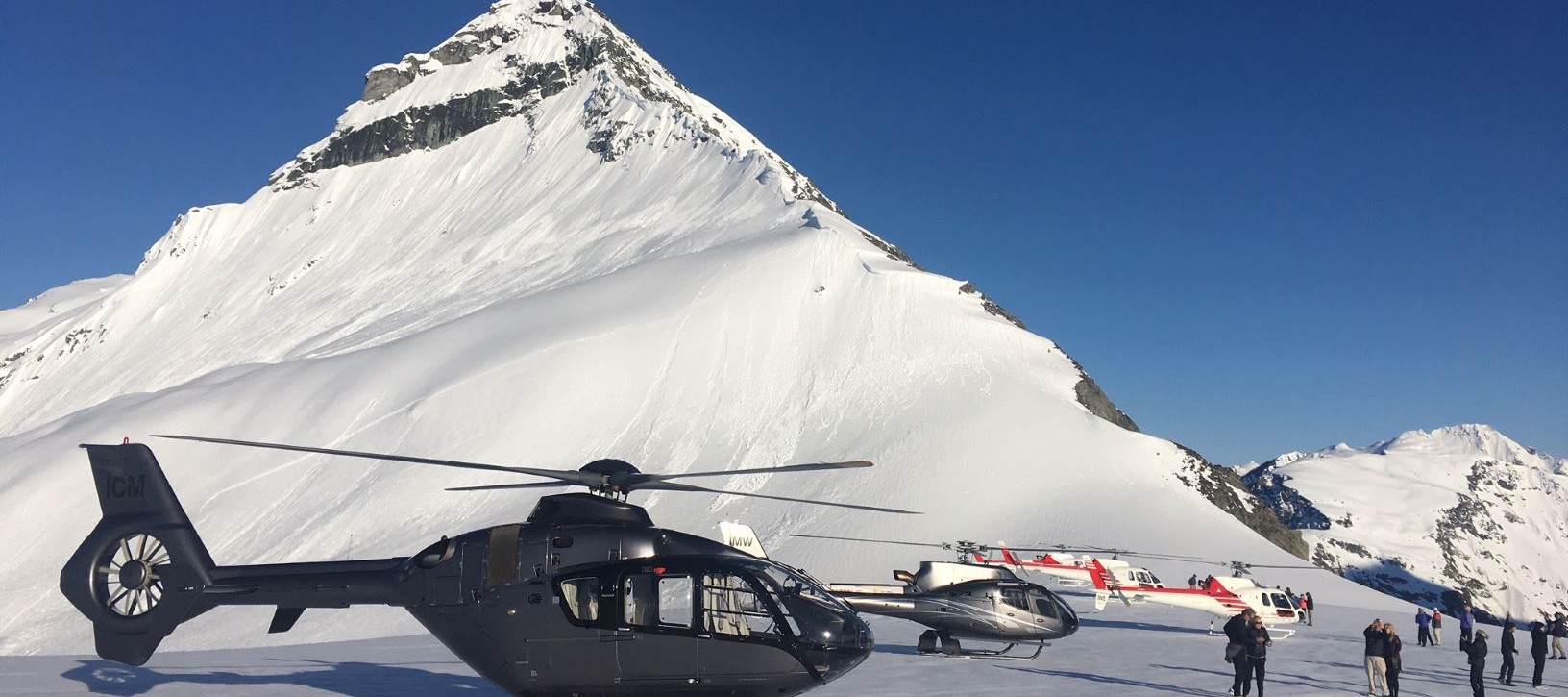 Conference & Incentive
Create a memorable scenic flight experience for your next business event
At Glacier Southern Lakes Helicopters we have an experienced team who can assist you in planning memorable experiences for Queenstown conference, incentive and special interest groups. Helicopters are so flexible you can utilise them to take your group to an amazing locations which are only accessible by helicopter.
Customised Transfers
We can transfer your group from one beautiful location to the next, land in a stunning location for group photos, customise a scenic flight over magnificent mountains, visits to hideaway lodges and team building locations and much more.
Modern Fleet
Each of our fleet of five helicopters seats up to six passengers (plus the pilot) though we recommend five guests per helicopter for comfort. For larger groups we manage all operations and service delivery with the assistance of external helicopters brought in for the occasion.
Limited only by your imagination
Almost anything is possible however here are just a few suggestions.
Team building and adventure events in remote locations with professionals featuring adventure activities such as pack-rafting a remote river, paddleboard on a lake surrounded by alpine peaks, glacier and alpine guided treks.
Group photo opportunities at some of our exclusive landing locations, such as the Humboldt Mountains. Or on The Remarkables, glaciers and Cecil Peak.
Discover a wilderness all of your own in the Greenstone Valley with our curated day and overnight experiences.
Delicious freshly caught West Coast crayfish, barbequed for you in a hideaway setting.
Convoy to a hidden lodge for a group lunch.
Fly to Milford Sound and be amazed at this marvel of nature. Connect with an exclusive charter cruise (Lady Stirling) to see the fiord up close. The Lady Stirling is purpose built for viewing. Mix up your trip by helicoptering one way and flying fixed wing the other way!
Flights to Middle Earth. Using our expertise filming blockbuster movies, we can take you to some of the locations used during the filming of Lord of the Rings and The Hobbit.
High Flyer Combo- experience the very best of Queenstown in one afternoon - jet boating, helicopter flight, Jet sprint boat ride or ultimate off-roading.
Queenstown Snowmobiles
For a truly unique winter experience try New Zealand's only heli snowmobile adventure in the exclusive Garvie Range.
Glacier Southern Lakes Helicopters owns and operates New Zealand's only heli-snowmobiling adventure, Queenstown Snowmobiles.
Winter Adventure
Let our fully qualified guide lead your group on a breath-taking scenic snowmobiling adventure on the pristine snow-covered Garvie Plateau, near Queenstown.
Everyone can do this trip - full tuition is provided - and the group stops at several vantage points along the way to soak up the views. Getting a group photo on the Plateau will be a guaranteed highlight.
Snowmobiling Details
Queenstown Snowmobiles operates during the winter months (late June - September/October). There are six snowmobiles, so six riders per trip, however additional passengers can be accommodated as pillion passengers.
Total duration of this trip is 2.5 hours, from our hanger base near Queenstown Airport. Combine this trip with a team building activity for an action packed day. On an exclusive basis your group can be flown to a location of your choice, such as the Gibbston Valley for wine tasting at the end of a busy day.
Queenstown Snowmobiles 'Must Do'
Queenstown Snowmobiles is a unique and epic adventure, not to be missed.